A new promo for Supergirl's second season boldly declares her new home on The CW:
https://www.youtube.com/watch?v=7Ie6YheaDQY
The network has released a number of images from the upcoming premiere episode featuring Tyler Hoechlin as Superman and Calista Flockhart as Cat Grant. It seems Clark will be making a visit to CatCo. Not sure how Cat will take that considering her often-expressed disdain for the Daily Planet and its staff.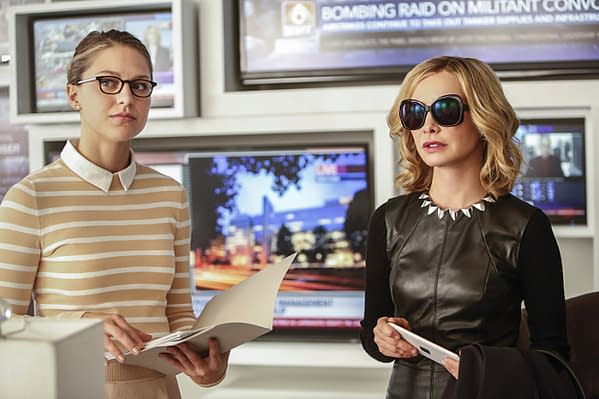 Meanwhile, at the DEO, Superman and J'onn do not see eye-to-eye: Supergirl returns October 10th.
Enjoyed this article? Share it!