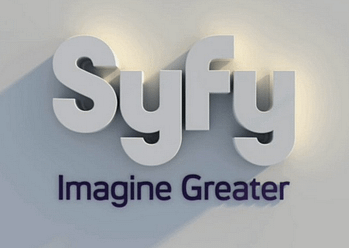 As we head into the upfronts, American TV networks are about to start bombarding us with word on the shows they'll be running next season. At the same time, some news is breaking of plans for even further down the line, and so it is with SyFy.
Several of the projects on their To Do List are based upon comics. There's a six episode miniseries based on Frank Miller's Ronin, for example.
I've been writing about movies and TV long enough that I've seen Ronin come around as a feature possibility a few times in the past, though it never developed to fruition. Will TV prove a better home? Maybe, now that TV production values are on the up (even at SyFy).
Jonathan Mostow has adapted and will direct a pilot for Letter 44, a TV version of Charles Soule and Alberto Jiménez Alburquerque's comic about, I think, aliens in the solar system and political drama. Rich tells me that we like this one, which means I'm now going to have to seek it out. There's a collection coming in July, so that's what I'll go for.
Robert Kirkman and David Alpert's Clone is on the books too, though it's not clear yet how many episodes it might get, miniseries or ongoing. Sounds… well, a bit Orphan Black. But I'm sure it isn't exactly that. Though if it's one half as good, I'm in.
Jonathan Hickman's World War time travel story Pax Romana is set for a mini. Could be expensive. Could be exciting.
Magicians is to be based on Lev Grossman's novels. It's about some young people who find out that magic is real. Indeed, the fantasy world they indulged in as kids is real, and dangerous, and they're going to have to stand up to it. And… sounds a bit like the old Dungeons and Dragons cartoon to me. A bit.
And then, finally, there's Ascension with Tricia Helfer. It's another mini and it's about space travel again, this time on board a generation star ship. EW scored the scoop on Helfer's casting.
It's a pretty broad slate and while it's almost inevitable that some of these shows won't click, it's looking like a pretty healthy set of odds for SyFy here.
Enjoyed this article? Share it!