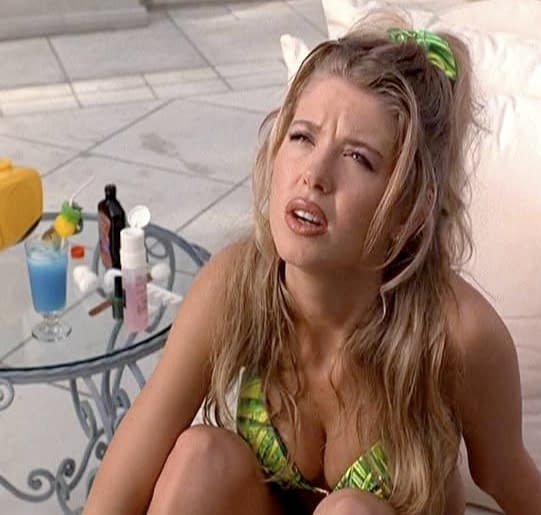 Just after a minute of this video has passed, you'll hear Tara Reid claim that she'll be shooting The Big Lebowski 2 later this year (that's her as Bunny in the image above).
[youtube]http://www.youtube.com/watch?v=0qahgHrvm7k[/youtube]
Possible explanations:
She's insane
She's drunk or under some other kind of influence
She's following instruction from the Coen Bros. playbook of bullcrap and press teasing
She's lying under her own steam
She misheard something somewhere
There's going to be a Big Lebowski 2 and filming is expected to commence later this year
Discuss.
Enjoyed this article? Share it!