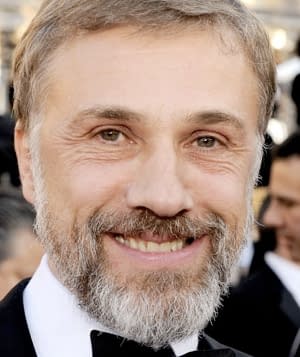 The first thing you should do is read the last story on this film for background. Read it? Good. Then let's move on.
Mr. Beaks (Who? I told you to read the last story) has confirmed that Tarantino's next film will indeed be a spaghetti Western, just as Franco Nero said. Better still, he's telling us that Christoph Waltz will have "one of" the film's starring roles. As for the dreadful title that Nero dropped – The Angel, The Bad and The Wise – Beaks says that it isn't even close.
In the Aint It Cool talkbacks, Beaks adds:
If the premise is what I'm *almost sure* it is, it's not your typical spaghetti western movie.
The film is apparently set to shoot in Italy and Spain later this year. I'm so happy to hear Tarantino is getting ready to make another film, on at least a couple of levels.
Over at Badass Digest, Devin says:
From what I know the cast of this film, in the parts they're playing, will blow your minds – but I'm not at liberty to share anything right now. While this looks, in the initial announcement, like Tarantino just doing a riff on Leone, I think this film could be really, really great in its own way – while also being an homage to Leone.
So… there's a lot more information just around the corner, barely under the cover of shadow. I want to know more – is there anything you can tell me?
Enjoyed this article? Share it!