Earlier this week, I posted this tweet.
First Look: Matt Damon Is Management In Terry Gilliam's Zero Theorem http://t.co/lVpPFtrE9W

— Bleeding Cool Film (@bcoolfilm) June 17, 2013
That tweet linked to a page here at Bleeding Cool that couldn't be accessed from the front page. It was a hidden reward to early adopters of the still fairly secret @bcoolfilm Twitter feed.
And what you'd find at that story, at the time, was a first look image of Matt Damon in Terry Gilliam's next film, The Zero Theorem.
I can't say where the image came from, but I can tell you, yes, I was the first person to post it online.
Shortly after, though, the same picture turned up at Variety. They've since deleted the whole page, not just the photo.
But why?
Well, Terry Gilliam's latest Facebook update will give you a hint to their reasoning.
Gilliam posted the following image and entry.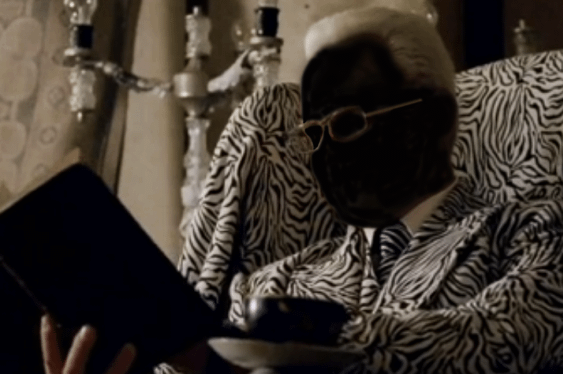 This picture was printed in Variety yesterday claiming it was Matt Damon in The Zero Theorem and immediately spread round the web. It has now been removed from most of the websites that carried it. For legal reasons, we do not admit that Matt is in the film, so I have removed the part that might have got somebody in hot water.
Variety weren't even the second to run the image. Or third. And, having been the first, it would have been nice to be name checked in Gilliam's gag, but hey. Still a good gag. Maybe he's done me a favour by cropping my watermark off of the picture too.
So, there you have it: an image of The Zero Theorem with the illegal Matt Damon removed. Well, mainly.
Keep your eyes on the @bcoolfilm feed for other little things like this as we go forward… there are definitely some great surprises planned for San Diego Comic Con.
Enjoyed this article? Share it!