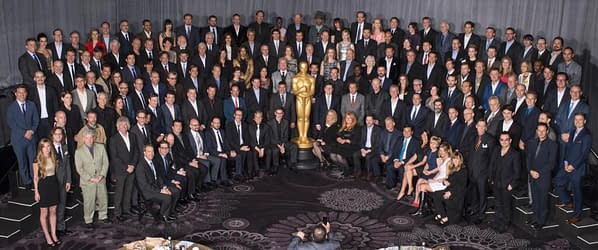 If anything of interest happens – like an award, or Jennifer Lawrence pulling somebody else down with her – I'll update this post.
Award one: Anne Hathaway has just awarded Jared Leto with the award for Actor in a Supporting Role. That's what you get for losing loads of weight, pretending to have AIDs and falling out of the spotlight for a while. In a movie.
Jared Leto was way behind the times in calling Ukraine "The Ukraine," though. Take his Oscar back.
Award two: Jim Carrey is on stage to give the award for Best Animated Picture to Frozen. He hasn't given the award yet, but let's be honest. Nobody else could possibly win.
Well… turns out that he wasn't there to give an award but just introduce a montage of animated clips. For some reason. They were all from American studio movies, of course. Every last clip.
Award one again: We can't watch as many ads during the UK broadcast because we're not quite as far down that particular rabbit hole as the US, so we're seeing "pundits" in between the segments, and repeats of previous awards. The "pundits" seem to be happy that Jared Leto thanked his mom. I'm glad for them because there's a lot more where that came from, I'm sure.
Award two for real: Naomi Watts and Samuel L. Jackson have awarded The Great Gatsby's's Catherine Martin for Costume Design. As ever, it was a toss up between "most costumes" and "oldest costumes"
Award three: They're rolling over into makeup and hair. Watts and Jackson just awarded Dallas Buyer's Club and Adruitha Lee and Robin Matthews. There was a media campaign centred on how this film only had a $250 makeup budget. Sounds like bullshit to me, but it was certainly the story they were selling. Seems to have worked.
Harrison Ford just came out and delivered a but of autocue butchery, naming three of the Best Picture nominees. My mind went straight to:
Sushi. That's what my ex-wife called me. Cold fish.
He did not care at all.
Awards four and five: Now we have some actual animation awards. Kim Novak and Matthew McConnaughey came out to some of the score from Vertigo – hope Novak signed off on that, we don't need any fuss – to give the gongs for best animated feature and short.
Mr. Hublot won for best short. Here's a clip.
[youtube]http://www.youtube.com/watch?v=C965JmzstCU[/youtube]
Despite the set-up earlier, the award went to a Luxembourgish-French film.
Things went straight back on track, though, as Disney's Frozen won best feature. It is very good. Also: first win for Disney's Disney label in that category.
Award six: Emma Watson and Joseph Gordon-Levitt got the honour of giving Gravity its VFX award. The only lock of the night, I think… so I don't know why I didn't write this bit hours ago and just put it on my clipboard.
Awards seven and eight: Kate Hudson and Jason Sudeikis have given the award for Best Short Film to Anders Walter's Helium. It certainly has a pretty trailer.
[vimeo]https://vimeo.com/80715703[/vimeo]
Will we ever get to see this film? How? Where? It's all well and good giving it an award but distribution is the real problem with shorts.
The Oscar for Best Short Documentary Subject has gone to The Lady in Number 6: Music Saved My Life, the story of Holocaust survivor Alice Herz-Sommer who passed away exactly a week ago. The film will be available on Netflix US and Canada from April 1st and I'll certainly be checking it out.
Award nine: Bradley Cooper's turn, and he gave the award for Best Documentary Feature to 20 Feet From Stardom, one of the lightest offerings. The Act of Killing was robbed. Or at least, you know, voted against because it's too upsetting.
I love pop music and I love Darlene Love but… well, it's an odd winner. Still. Good film nonetheless.
Award ten: Kevin Spacey came out, slipped into a House of Cards riff and then named Angela Lansbury, Steve Martin and Piero Tosi as the recipients of the Governor's Awards. Angelina Jolie got the Jean Hersholt humanitarian award. We knew about all of these ahead of time.
Award eleven: Ewan McGregor and Viola Davis were responsible for award the Best Foreign Language Film. Paolo Sorrentino won for The Great Beauty. Or vice versa. Don't know if we should say this film won because of Sorrentino or despite him.
Award twelve: Michael B. Jordan and Kristen Bell presented the Tech awards and came out to brag about it. Here we see the people who actually make the films, and make the films possible, relegated to a footnote.
Awards thirteen and fourteen: the sound awards. Charlize Theron and Chris Hemsworth awarded Gravity for best Sound Mixing. This was one of Skip Lievsay's two nominations. Lievsay's first win, though, which is almost a shame seeing as he's the best sound tech in all of cinema history. Just listen to this work on Sleepy Hollow or Barton Fink…
Sound Editing also went to Gravity. I bet that only a very small proportion of the voters could tell you the difference between the two roles and awards, however.
Award fifteen: Christoph Waltz awarded Lupita Nyong'o as Best Actress in a Supporting Role. She's not all over 12 Years a Slave but you certainly won't forget her contribution. If these awards can help somebody get more work in Hollywood movies, then this was a win we should all be happy about. Nyong'o is going to be a credit to the movies she appears in. I'd like to think she'll be hot and in demand now.
Award sixteen: Bill Murray presented an award. Didn't think this was his thing. He was working with Amy Adams, though, so maybe that explains it. They came out to award the cinematography award to Emanuel Lubezki for Gravity. A film that, if we were to really get into it, resets expectations of what a cinematographer has to do and can achieve. This film required some very unusual approaches.
Incidentally, Murray forced in a tribute to Harold Ramis. It shouldn't belong there but Ramis was Ramis so Murray can stick his tribute anywhere and I'll be on side.
Award seventeen: Anna Kendrick and Gabourey Sidibe were responsible for awarding Editing. Gravity took the prize. What was most of note, I think, was Kendrick's comments on how an editor can prevent a film from being really long and boring. Not really a bang-on concept of what an editor does, yet not entirely inaccurate either.
Oh – and they played Alfonso Cuaron off the stage. Because they knew he'd be back later? We can but hope.
Up next was Pink singing Over the Rainbow. I do love that song and she sure can sing but it just wasn't Judy. Much more sparkly decolletage for one thing.
Award eighteen: Jennifer Garner and Benedict Cumberbatch teamed up to award Catherine Martin and co. for The Great Gatsby. It's Martin's second Oscar tonight. As the all-round design head on a Baz Luhrman film it seems just that she's the one reaping the plaudits too.
During the montage that followed this, a compendium of clips from action adventure movies, a lot of searches came in to Bleeding Cool. People had heard Russell Crowe speaking, I think, and wanted to know what he was talking about. He was talking about Superman.
After a break came the In Memoriam montage. On their website, The Academy have a 111-strong gallery in its place. Too many. How terrible.
Award nineteen: Jamie Foxx and Jessica Biel came out to award Best Score. Steven Price won for Gravity, which is well deserved. His previous work is great too – I particularly liked Attack the Block. He'll be doing Ant-Man too.
Award twenty: Let It Go won best song. Of course. Kristen-Anderson Lopez and Bobby Lopez were shoo-ins. This makes Bobby a full EGOT.
This song has been a phenomenon. Why? Because it's an opportunity to shout and stomp and sing, more or less, Fuck it all! An awful lot of people feel that drive, I'm sure…
…especially when they're about three hours into an Oscars telecast.
Awards twenty one and twenty two: Robert De Niro and Penelope Cruz were chosen to award the screenwriters.
John Ridley won for his adaptation of 12 Years a Slave and Spike Jonze for Her. A very pleasing net result.
Her was the first of his feature films that Jonze wrote himself, at least to the point of getting a screen credit. I hope he writes many more from here on out.
Award twenty three: Angelina Jolie and Sidney Poitier, the very figure of dignity, awarded Alfonso Cuaron for Gravity. This is undoubtedly the award this film is most due. This film was an incredible feat of vision on Cuaron's part, and required a great conceptual mind to realise it.
Award twenty four: the Best Actress in a Leading Role award was in the gift of Daniel Day Lewis. He handed it over to Cate Blanchett, which used to be a more obvious outcome than in the last few weeks where Woody Allen has been subject of many headlines.
Award twenty five: The award for Best Actor in a Leading Role was given by Jennifer Lawrence. She was seemingly completely unaware of the conventions of this task or even of being on national, let alone international, TV. She didn't break anything, though.
As you might have expected, the award went to Matthew McConnaughey.
In my heart, though, this felt like when Mickey Rourke lost to Sean Penn. This should have gone to Chiwetel Ejiofor. I hope Hollywood make amends by giving Ejiofor any part he wants in any film he fancies.
Award twenty six: The final award, for Best Picture, has gone to 12 Years a Slave.
Apparently, in the gestalt eyes of the collective Academy, 12 Years a Slave isn't as well constructed as its peers in any real respect but is just inherently, somehow better. You may see this as them rewarding it for being more than the sum of its parts.
Enjoyed this article? Share it!