Now, my hunch is that this announcement is just the first monster unveiling of many, but the BBC have today tossed a can of fan-paraffin onto the flames of geekery and announced that The Zygons will be back for the 50th anniversary special of Doctor Who.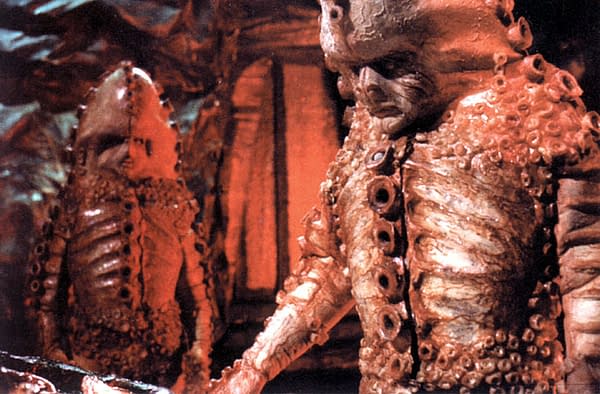 Yep. The shapeshifters who suckle the milk of a cyborg… a cyborg that is better known as Nessie, the Loch Ness Monster. Special monsters. Legendary.
But surely we're not set for a Zygon-centric storyline… are we? There must be a whole pantheon of beasties in this thing, right? Or has Moffat determined that the best way to mark the end of one Who era and the beginning of another is with these… oddities.
Well… the original Terror of the Zygons is set for a DVD release this September, not so far ahead of the 50th anniversary special airing. Read into that how you will.
Enjoyed this article? Share it!