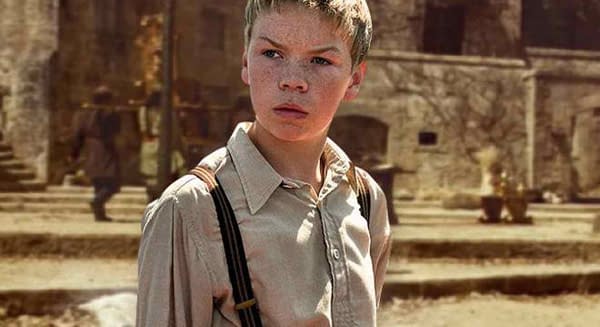 The Silver Chair is finally coming to the big screen.
The fourth installment in the Chronicles of Narnia film series — based on the books by C.S. Lewis —  will be produced by Tristar, the Mark Gordon Company, and Entertainment One, according to The Hollywood Reporter. The previous films in the series were produced by Walden Media and various partners, including Disney for The Lion, The Witch and the Wardrobe and Prince Caspian and 20th Century Fox for The Voyage of the Dawn Treader. Walden lost the rights to Narnia in 2011. Gordon first announced plans for a fourth film in 2013.
The Silver Chair continues the story of Eustace Scrubb, the doubting Pevensie cousin in Dawn Treader, who is now dispatched by the Lion Aslan to find the missing King Caspian. With him for the adventure is classmate Jill Pope. It is currently unclear how many direct connections Silver Chair will have to the Walden-produced films, including whether or not Liam Neeson will return to lend his voice to Aslan. It is doubtful that Will Poulter, who played Eustace in Dawn Treader, will return.
At the time The Lion, The Witch and the Wardrobe was released, some doubted the Narnia series would have legs, due in part to the shift in protagonists from the Pevensie siblings to Eustace. And though Aslan assured Eustace that Narina was not done with him, Dawn Treader ended at a fairly satisfying stopping point. But THR reports the series earned more than $1.6 billion in non-adjusted dollars, so the series may make it to The Last Battle yet.
Enjoyed this article? Share it!