If Beth Matthew's swatch sheet is to be believed, Wes Anderson builds his film's aesthetics around five main colours per film.
You might notice the absence of the letter R in The Darjeeling Limited Bottle Rocket, the "loosest" and, in many ways, most satisfying of Anderson's films.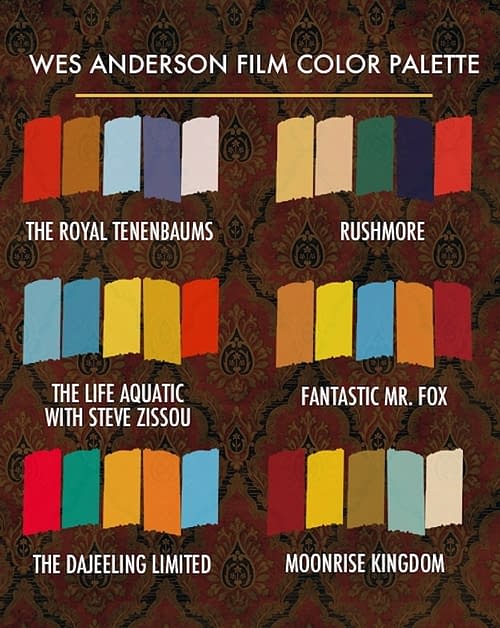 Hipsters, get decorating.
Moonrise Kingdom has likely opened in Matthews' neighbourhood by now. Any chance of an update, Ms.?
Thanks to Buzzfeed.
Enjoyed this article? Share it!