Warner Bros. this morning launched an official site for The Dark Knight Rises. There appeared to be nothing much to it, particularly if you had your volume turned down and couldn't hear the odd chanting, but this was the first step in a little viral goose chase that would, eventually, lead to our first official image from the film: Tom Hardy as Bane.
The image is being built as a mosaic. One tile is created each time a Twitter user first drops the hashtag #thefirerises. They'll then be sent a tweet by @thefirerises containing a link to the image as it stands. Jolly japes.
I've taken the following picture from a Dark Knight Rises fan page on Facebook who may have hacked something out of the official site ahead of time, or just photoshopped an approximation…
(I'll update with more back story later but… well, IT issues prevail at the moment, I'm afraid)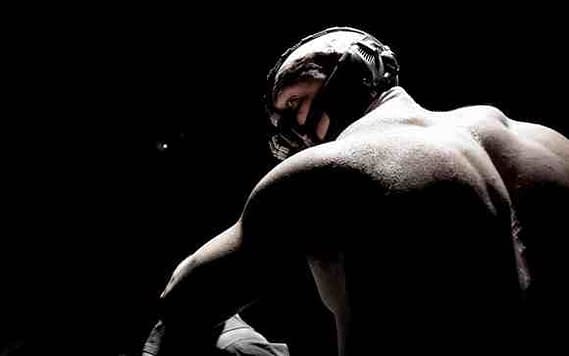 That mask is rather Mortal Kombat to my eye. I'm thinking we may well have a fake on our hands.
Here's the official mosaic as it stands right now, and you can see it's a touch different to the picture above. I think we'll be waiting a while for the real, official image. Get tweeting.
UPDATE:
Enjoyed this article? Share it!