We're two weeks out from the return of Big Ears, and so the whirring of Warner Bros. publicity machines is getting to be deafening. Here's a round-up of some Bat Shenanigans from the last day or so.
Geoff Boucher has compiled a profile of Chris Nolan, and a report on visiting the Dark Knight Rises set. You can read that Hero Complex. Here are the new images shared in that story.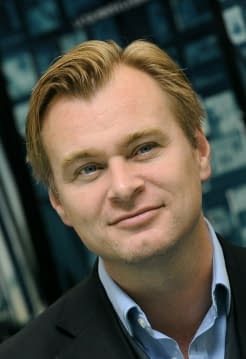 And the most interesting quote, though it may be an underestimation:
Due to commercial interest in the film and pundit culture of today, "Rises" will be parsed for political messages and controversy fodder.
So much will be made of images of financial market abuse, politicians behaving badly, a terrorist attack at a professional football game and looting riots. To Nolan, the goal doesn't seem to be commentary, he's just looking for the believable swirl of circumstances needed to get Bruce Wayne back in the cowl.
Wouldn't it be nice to think Nolan has something to say beyond just an excuse to have Batman in action? I'm hoping Boucher has read the man wrong.
This TV spot is encouraging you to see the film in IMAX. Ironically, the whole thing is in the Cinemascope aspect ratio, and never once shows a composition from the IMAX specific sequences.
And talking of IMAX, there's a new poster for the film that has been tied to this big-screen variant though, once again, there's no reason this is specifically promoting one version of the film over any other. If you'll allow Nokia control of a Facebook account, you can play with a 3D rendering of Gotham City for a bit. It's probably not worth the fuss. It's not like you can get down in there and smell the hot dogs and moral decline.
And, finally, there's the interesting news that Warner Bros. are planning to roll out The Dark Knight Rises to something like 15,000 screens around the world. Variety note that this is 4000 more than The Dark Knight, while adding that the last Batfilm did considerably better at home than it did globally.
Early screenings of the film are to be few and far between, but I'm sure something's going to leak soon. Word is that some folk are watching the movie in London right this second. If anybody pipes up, I'll pass on word so keep an eye on our twitter feed maybe.
Enjoyed this article? Share it!