A new promotional art piece for Gotham shows off the key characters being introduced in the pilot episode and, hidden away in the background, a series of teasing references to other pieces of Batlore.
Amongst these is this sign for a casino.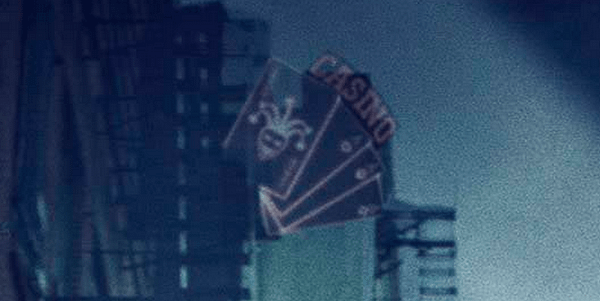 There's our first clear reference to The Joker. And there are definitely plans to bring him into the show, with bossman Bruno Heller telling EW that the character is certainly coming. From their article:
You mentioned The Killing Joke. So you'll bring in The Joker?
He's the crown jewel of the Batman villains. He will be brought in with great care and a lot of thought.
One hopes the whole show is being created with great care and a lot of thought.
Gotham has been given a series order. This doesn't necessarily mean it will run for a full season, but I'd be smack-in-the-mouth surprised if it doesn't.
Enjoyed this article? Share it!