When the first trailer for Sonic the Hedgehog came out back in April the response was…not great. Actually, the response was one of the loudest initial backlashes we've seen in a long time. There is no pleasing fans but this time it seemed like Paramount Pictures had managed to piss off everyone regarding this movie. Usually, when something like this happens, we'll see a studio and the people involved double down. This time the studio listened and announced their intention to go back and redesign Sonic from the ground up.
This was met with relief by fans while industry insiders weren't so sure whether it was the best idea. This was a huge undertaking that needed to be done very quickly, even after the movie was delayed, and people imagined the nightmare scenario of a bunch of animators working triple time to fix a mistake.
The new trailer and poster were released this week and fans and critics both seem happier with the new appearance. Whether or not anyone was worked into the ground or if this is going to bankrupt the studio doing the animation we don't know just yet. Tyson Hesse says he was brought in to help lead the redesign and said he was "honored" in a tweet. He shouted out the director Jeff Fowler and the rest of the team and said it was "a thrill he'll never forget".
Honored to have been brought in to lead the design on the new Movie Sonic. Working with Jeff and the modelers, riggers, texture/fur artists and animators in LA, London, and Vancouver was a thrill I'll never forget. #SonicMovie pic.twitter.com/HhcVIxAhXB

— Tyson Hesse (@tyson_hesse) November 12, 2019
Fowler also took to Twitter to thank fans for their positive response to the new redesign.
Thank you for the last 24 hours Sonic fans… it's been EXTRAORDINARY. (and there's much MORE to come) 🤘💙#SonicMovie pic.twitter.com/VFvVbBNP0H

— Jeff Fowler (@fowltown) November 13, 2019
This kind of design far from cheap and Paramount hasn't released any sort of figures as to the budget Sonic the Hedgehog had so we know what kind of box office it needs to make. It'll certainly set some sort of precedent one way or another. If it works out and the movie is huge it'll be incentives for studios to listen to fan feedback which is both good and bad. Good in the sense that listening is a good thing but bad in that lower-level workers could be hurt even harder to hit deadlines. If the movie bombs, you can rest assured that no studio will ever listen to fan reactions on social media ever again whether it is justified or not.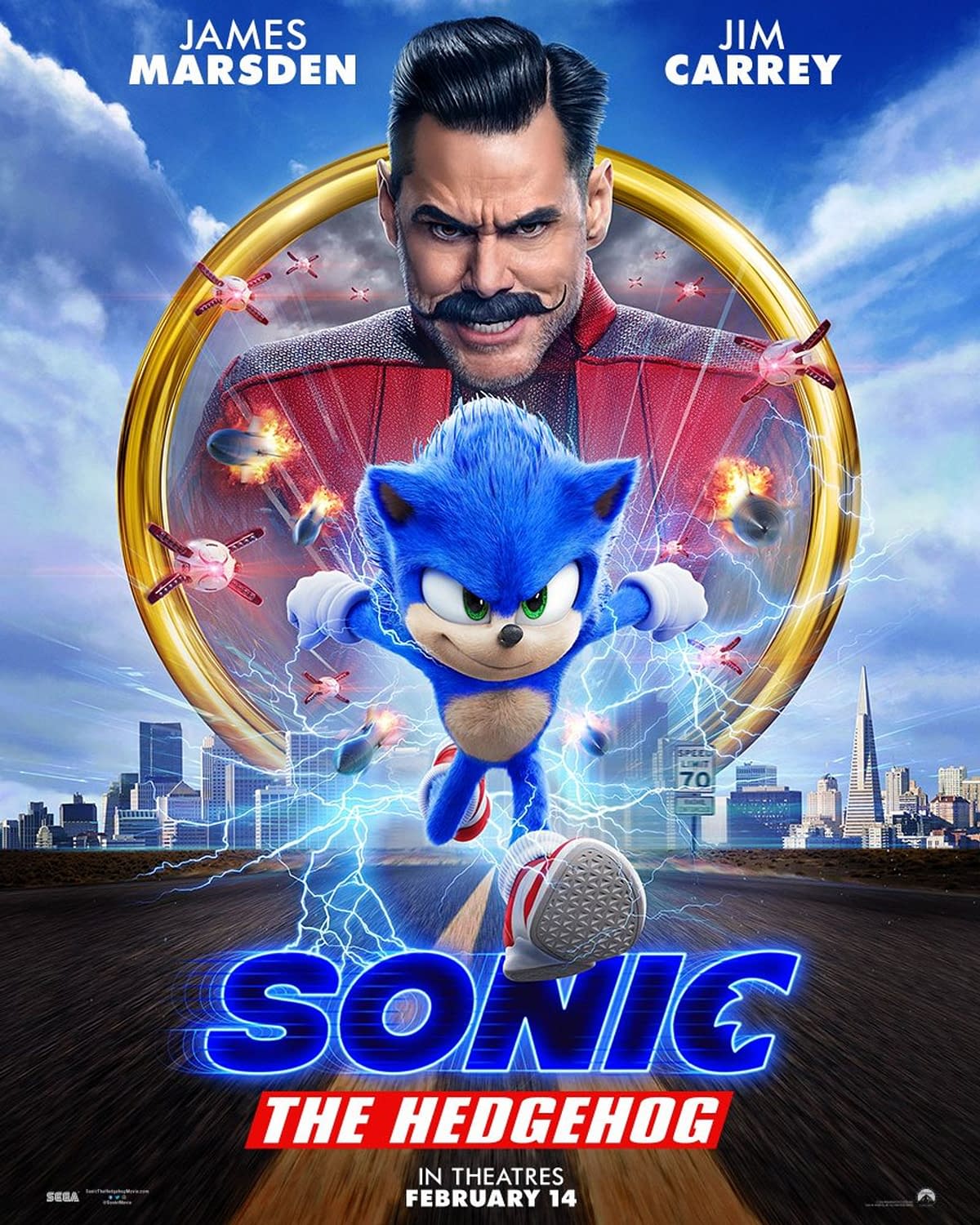 Sonic the Hedgehog, directed by Jeff Fowler, stars Ben Schwartz, James Marsden, Jim Carrey, Tika Sumpter, Adam Pally, and Neal McDonough. It will be released on February 14, 2020.
Enjoyed this article? Share it!