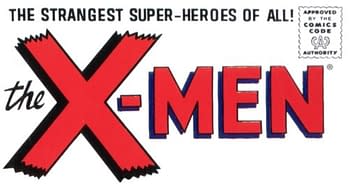 During the development of his particular drafts of The Wolverine, screenwriter Mark Bomback was keen to bring in another well-known mutant with a special connection to Logan.
He told Creative Screenwriting Magazine:
I was trying to do something with Rogue in the script. I even had a set of ideas that the old man possessed a version of Rogue's power and that was going to be indicated by a white stripe in his hair. Eventually it became very goofy, and I threw it out because I started realizing throughout the script that it became more problematic than cool. It's no accident to me that in the first X-Men film the first two mutants that you really see who have a connection are Wolverine and Rogue. There's something special between them, so I was trying to bring Rogue into it, but it just didn't get there.
I expect that, given time, he might have worked out a way but the one thing that's in short supply on huge tentpole pictures like The Wolverine is time.
The full Creative Screenwriting article features not only comments from Bomback but also Scott Frank, another writer who did drafts on the same film. It's a great read and I fully recommend it.
Now, besides the situation that Bomback has related, where a notion might not make it into a screenplay, it's true that sometimes an idea can be fleshed out fully on the page and then circumstances stop it from playing out as planned in front of the camera. Here's an example.
Robert Sheehan, best loved as Misfits' Nathan, has told Hot Press that the role of Banshee in X-Men: First Class was tailored to suit him:
I was cast in X-Men. I was going to be Banshee, originally an Irish superhero, and Jane Goldman wrote it for me. Wrote it for little ol' Rob! So yeah, that did sting a bit. There was a four or five week crossover with Misfits, and the studio came back and said, 'No, we need full and free availability', and all of a sudden I was un-cast.
Ouch. That will forever colour the way I see the role now… though I do wonder what, if any, rewriting took place when – the admittedly more-than capable and quite brilliantly idiosyncratic – Caleb Landry Jones took the part?
Enjoyed this article? Share it!