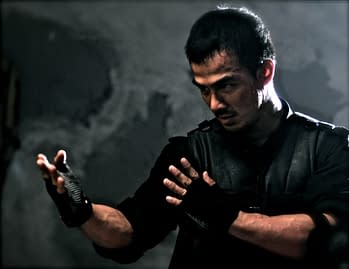 Joe Taslim, star of The Raid and Fast & Furious 6 has been cast in the upcoming Star Trek Beyond. He will be reuniting with director Justin Lin and joining new cast members Idris Elba and Sofia Boutella along with the existing crew of Chris Pine, Zachary Quinto, Zoe Saldana, Simon Pegg, Anton Yelchin, Karl Urban and John Cho.
It's believed that Taslim will play opposite Elba who is most likely the films bad guy.
Star Trek Beyond is filming now for a July 8th, 2016 release.
[Source: THR]
Enjoyed this article? Share it!