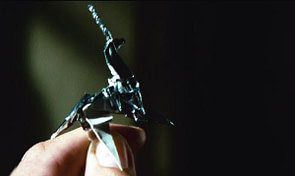 A day is finally set for the return of the replicants.
Variety reports the untitled Blade Runner sequel will be released on January 12th, 2018 by Warner Bros.; a year and change short of the November, 2019 timeframe in which the original film took place.
Directed by Sicario's Denis Villeneuve with a script by Blade Runner screenwriter and instigator Hampton Fancher with Michael Green, the story picks up some years after Blade Runner Rick Deckard fled Los Angeles with experimental replicant Rachel. Harrison Ford returns as Deckard with Ryan Gosling joining the proceedings, though it is unclear if he will be a replicant or one of the humans tasked with hunting them down.
But then again, who can say who is human or more human?
Original film director Ridley Scott will serve as an executive producer and receive a story credit along with Fancher. The project is produced by Alcon Entertainment, with the company's Andrew Kosove and Broderick Johnson serving as producers.
Production is expected to being in July.