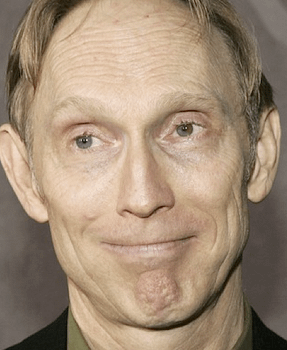 I believe that a good deal of actual animation had been completed for Henry Selick's stop motion feature The Shadow King before Disney pulled the plug and wrote off their $50 million investment. The axe swinging would suggest pretty strongly that this would not be an easy film to market, but none of that means it wouldn't actually be rather tremendous.
Just check out this plot blurb, and then imagine it rendered in stop motion of Selick's caibre:
The Shadow King is a deliciously magical tale about nine-year-old New York orphan Hap who hides his fantastically weird hands with long fingers from a cruel world. But when a living shadow girl teaches him to make amazing hand shadows that come to life, his hands become incredible weapons in a shadow war against a ravenous monster bent on killing Hap's brother Richard and ultimately destroying New York.
Surely that alone would sell tickets? If all this film had for a poster was that blurb, typed out in totally bland type on a big bit of white paper, I still think there'd be an audience.
And it's bound to look great too with Peter Sorg as cinematographer and Monsters Inc. and The Incredibles' Lou Romano in charge of production design.
Selick has now working with the sales agents at K5 international to try and get the project going again with new funding. From the press release cut and paste at Deadline, it does seem that they'll be able to retrieve work from Disney rather than start again. There's also a hint that animation has started up again:
The Shadow King until recently in hiatus after Disney exited the project, is already a good way into production.

K5 International is bringing Henry Selick to the European Film Market at Berlin to conduct special presentations to selected buyers with exclusive clips from the film screened behind closed doors as part of the presentation.
Surely somebody will take a punt on what might be the next, forever money-making Nightmare Before Christmas-type hit?
Stop motion animation is a famously time consuming process. What might be less well considered is how intense each of the hours, minutes, even seconds actually are. Acting in real time is a skill; acting one frame at a time takes a truly extraordinary skill set.
I know there must be a good number of animators out there who worked on this film, poured their heart and soul into it in the tiniest incremental drips and drops. For their sake – as well as mine, and Selick's, but mainly mine, I have to admit – I'm pulling hard for this one. I want to see this film.