Saving Mr. Banks is the story of how Walt Disney convinced PL Travers to let his studio make a film about her creation, Mary Poppins.
This poster sells us the idea that Disney casts Mickey as his shadow, Travers casts Mary Poppins as hers. It's not as clean a notion as you might think – I mean, what does it really say?
And what does that have to do with the film?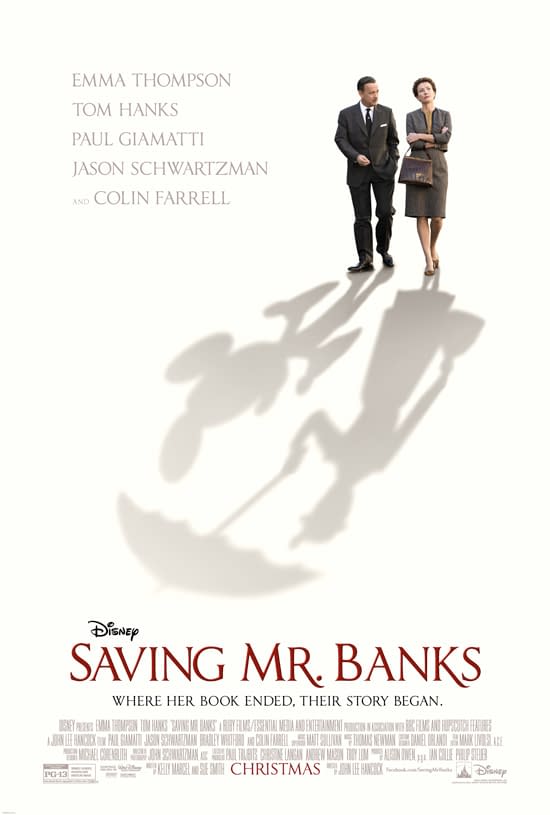 That tagline is kind of distorted too. I guess the film's actual story isn't considered sexy enough. And I'm surprised that anybody thinks this film needs more PR than "Tom Hanks plays Walt Disney in it – aren't you curious to see that?"
Thanks to the Disney Parks Blog for the poster.
Enjoyed this article? Share it!