Amazon has released a number of new photos from the upcoming pilot for The Tick (via TVLine). In one, star Peter Serafinowicz, as the Tick, surveys The City. His … The City. In another the Tick and a retired Arthur — played by Griffin Newman — seemingly reconnect.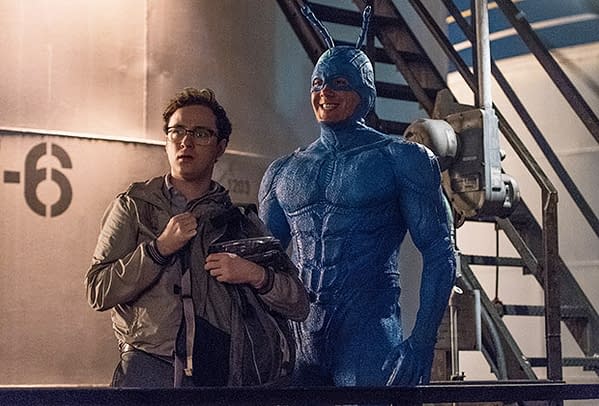 According to previous reports, the pilot will feature Arthur as a discredited hero and the Tick as an amnesiac, but soon the pair are thrust back into the costumed world to face a new menace played by Jackie Earle Haley.
The Tick debuts its pilot on August 19th.
Enjoyed this article? Share it!