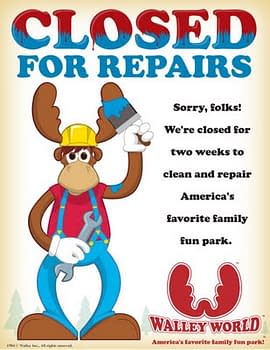 The official story, in so much as it's been leaked to various outlets, seemingly beginning with The Hollywood Reporter, is that the reboot of National Lampoon's Vacation series has been put on hold because some of the production team want a PG-13 picture and others want a R.
This may be a smoke screen. Seems like it would be easier to film slightly different versions – the way it was done for TV for decades – than to postpone the whole film for months. What could be so integral to the plot that it couldn't be easily trimmed and would immediately ensure an R-rating? An incest subplot?
And no I'm not just saying this to get cheap search hits from "Griswold family incest." Though that is the reasoning behind this paragraph. Perhaps.
Anyway, the film may get going again in anything from a few months to… well, a few more months. I do wonder if writers John Francis Daley and Jonathan Goldstein will still be holding the megaphones when, or if, this thing gets going again.
Or if, indeed, any of the cast will be changed, from new Rusty Ed Helms, co-star Christina Applegate to returning guest players Chevy Chase and Beverly D'Angelo.
Enjoyed this article? Share it!