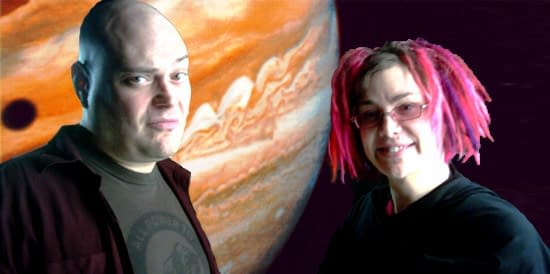 The Wachowskis have found the actors who will help them tell their globe-spanning sci-fi series Sense8 on Netflix. Deadline unveiled the international cast, consisting of: Lost alum Naveen Andrews, Daryl Hannah, Stargate Universe's Brian J. Smith, Tuppence Middleton from the Wachowskis' Jupiter Ascending, The Maze Runner star Aml Ameen, Doctor Who's Freema Agyeman, Indian actress Tena Desae, South Korean actress Doona Bae, German actor Max Riemelt, Mexican actors Alfonso Herrera and Erendira Ibarra, and Jamie Clayton, Miguel Silvestri and Terrence Mann.
Previously, it had been reported that the plot followed 8 strangers across the globe who are connected to each other through a shared violent vision. Each episode – there are 10 total ordered – would follow separate characters and their stories, while two entities, one evil and one good, sought to bring them together or kill them.
The new, official description shows that maybe a few tweaks have been made:
The series follows eight characters around the world who, in the aftermath of a tragic death, find themselves linked to each other mentally and emotionally. They can not only see and talk to each other as though they were in the same place, they have access to each other's deepest secrets. Not only must they figure out what happened and why and what it means for the future of humanity, they must do so while being hunted by an organization out to capture, kill or vivisect them.
Or maybe not. We'll find out when the show debuts on Netflix next year. That, too, has changed. It was originally planned for a fall 2014 premiere.
Enjoyed this article? Share it!