I'm not sure how and why there's a poster for a Bananaman film but no signs that I can see of any talent being attached to the film. If there's even a screenplay for this thing it's completely off-radar.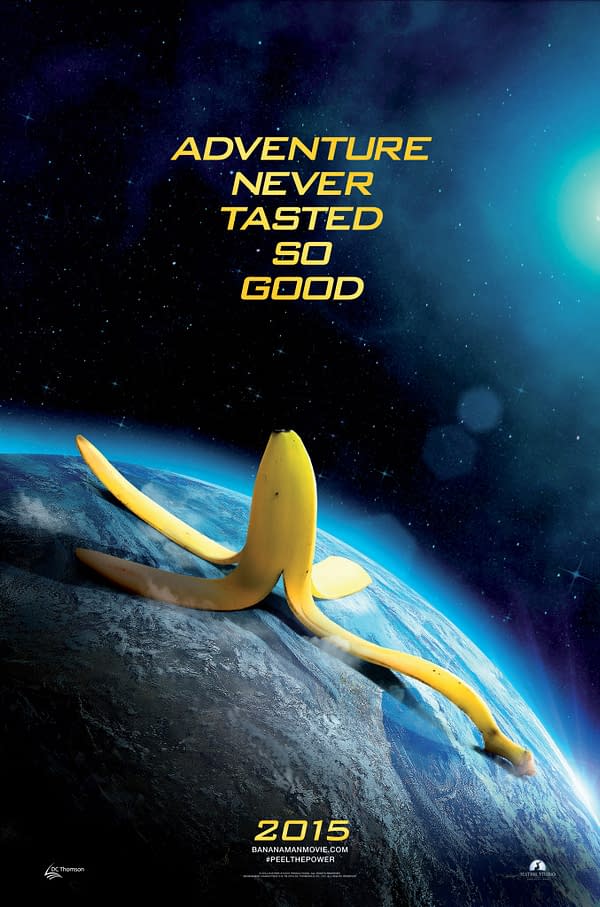 I think that what we really have here is a proposition, likely without funding let alone anything else. That 2015 release date looks a little ambitious.
But, I don't know, maybe we're just days from something breaking in the trades. For all I know they could already have someone like Nick Moore signed up, just on the sly.
Here's an episode of the TV show for those who don't know what Bananaman is. This was adapted from Steve Bright and John Geering's comic strip that appeared in Nutty.
[youtube]https://www.youtube.com/watch?v=uwr6FfM4zYY[/youtube]
Enjoyed this article? Share it!