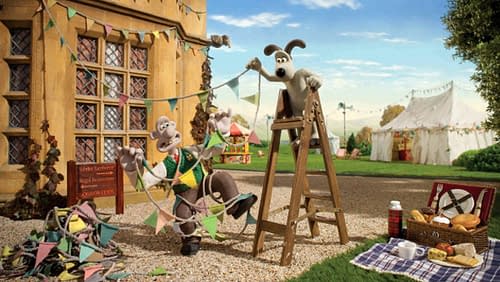 Nick Park has taken some time off from developing his new, top-secret but definitely-not-aWallacey-or-Gromitish feature film to make another short starring his most heralded creations.
The new Wallace & Gromit film A Juiblee Bunt-a-thon will be premiered across the UK this July at 70 different jubilee celebrations.
The downside, however, is that the film is just a minute or so long. For added value there's also a behind the scenes video that will play, but, really, most of your time at these jubilee parties is likely to be spent drinking tea and eating cucumber sandwiches.
Well, at least metaphorically.
Thanks to The National Trust for the image.
Enjoyed this article? Share it!