Patrick Dane writes for Bleeding Cool
The internet is a weird place, especially the world of Tumblr. There are long strings of pages built around the most bizarre themes,  seemingly devised in the hope of getting shared around the internet. Well, kudos to Thumbs and Ammo (Via CrackaJack) for catching the web's attention.
The conceit is simple: take a memorable movie sequence featuring guns and replace the weapons with thumbs up. The images may lose some of their menace and intended meanding, but hey, it's all in the name of good vibes, man.
Here is a wee selection of the images:
Brendon really likes:
But my undeniable favorite of the bunch is this charmer: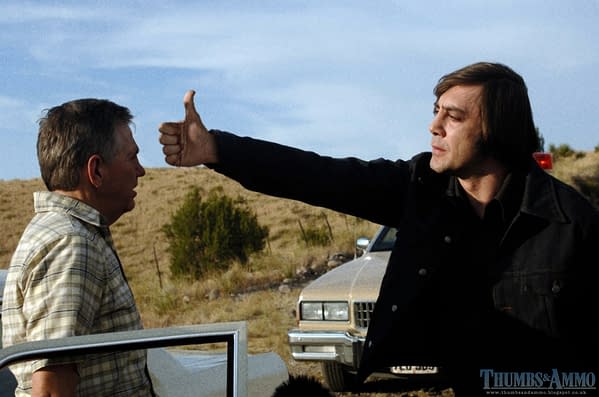 Because sometimes you just have to let someone know that you are a-ok.
Enjoyed this article? Share it!