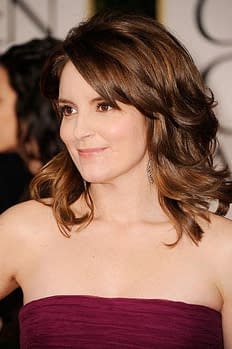 Even though the Golden Globes are done, Admission is in the can and 30 Rock has wrapped, and will be airing its final episode this Thursday, Tina Fey is still looking at a rather busy diary.
She's about to move on over to Europe for a few weeks of Muppet movie making, and also has a good raft of things in development.
Amongst these, she says, is a musical version of Mean Girls. Fey told E! Online:
I'm trying to develop it with my husband, who does all the music for 30 Rock and I think Paramount's onboard…
And later, having made some meandering small talk about Mariah Carey a little, Fey quipped:
Maybe she can play Amy Poehler's part in the musical.
Just a reminder…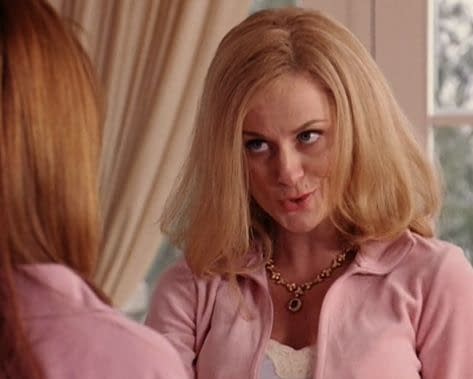 Wow. It actually would be pretty good casting to put Carey in that role. Sort of. If she could act.
Also on the Fey-docket is her long-promised reunion with Steve Carell.
Here's a video from the SAG press room, catching Fey after she won Outstanding Female Performance in a Comedy Show for 30 Rock. I'll transcribe the key bit below.
…hopefully shooting a movie called Mail Order Groom in the summer with Steve Carell and then also my partner Robert Carlock and I have a new over all deal to eventually over the next couple of years to develop a new television show.
The idea for Mail Order Groom was apparently cooked up by Fey's husband, Jeff Richmond. In the film, Fey would play a naive singleton who makes an arrangement to marry Steve Carell's Eastern European character for money.
Fey's writing partner Robert Carlock did the first draft with Scott Silveri, Fey has had a go at the screenplay herself and Crazy Stupid Love directors Glenn Ficarra and John Requa also did a pass.
All of this has to wait for The Muppets, though.
I mean, of course. Everything should come to a stop for Muppets.
Enjoyed this article? Share it!