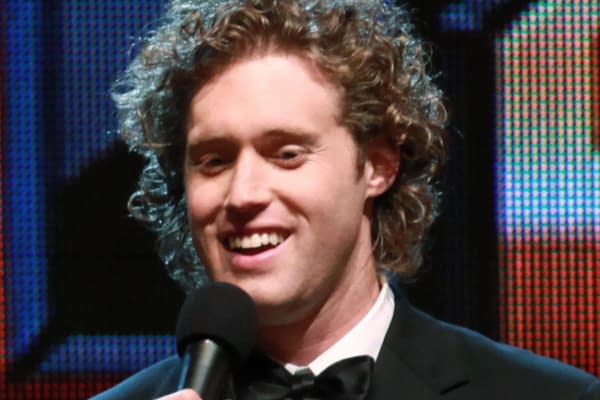 Disney and Marvel's Big Hero 6 will probably be huge when it comes out this November, but it's been flying pretty under the radar so far. Maybe it's because people are still obsessed with Frozen (who can blame them?).
But today, some news. Rotoscopers reveal that the first voice actor on the film has been cast, and it's TJ Miller, a comedian who's no stranger to voicing animated characters.
He'll play Fred, the quirky, weird amateur wannabe filmmaker member of the gang. Who may or may not be some sort of dragon, judging by this glimpse of the gang. His name was Fredzilla in the comics, after all.
In case you missed all the plot and character details, they were revealed on BC back in September.
Enjoyed this article? Share it!