Ten years and two weeks ago, I was invited to the premiere of Iron Man in London's Leicester Square. It was my first movie premiere, and for some reason I seemed determined to make it my last. Why? Because I took an iron with me.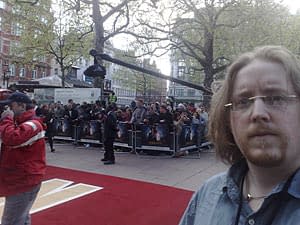 A few other people turned up, and I wanted to share the joy of having an iron at the premiere of Iron Man.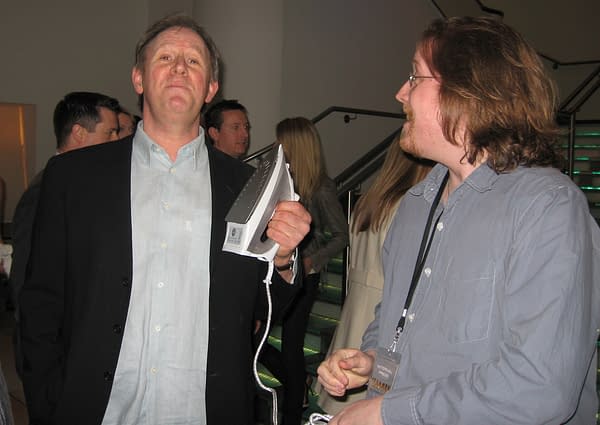 The Fifth Doctor, Peter Davison, these days bigger on the outside, held it like any piece of TARDIS equipment.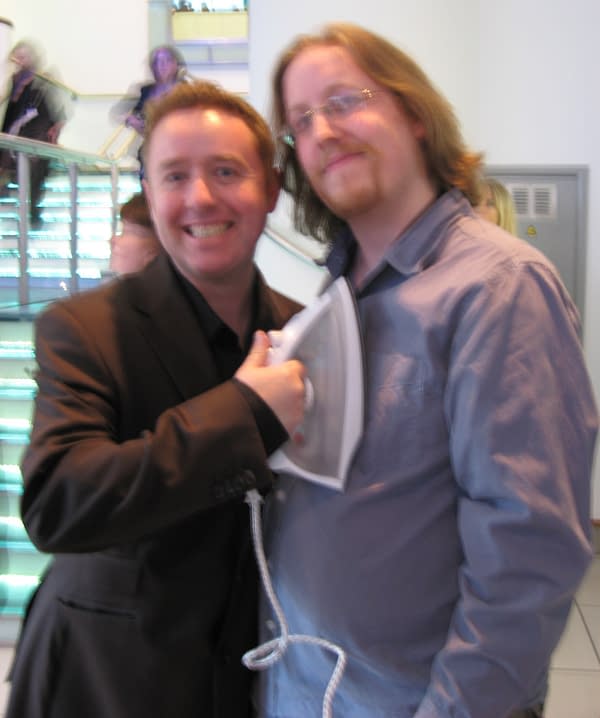 Mark Millar — checking out the competition, obviously, and doing away with me in the process.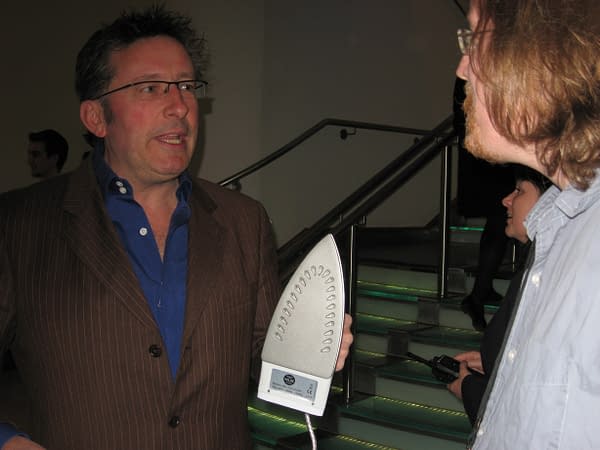 Cutting-edge comedy legend-turned-daytime TV presenter, Rowland Rivron.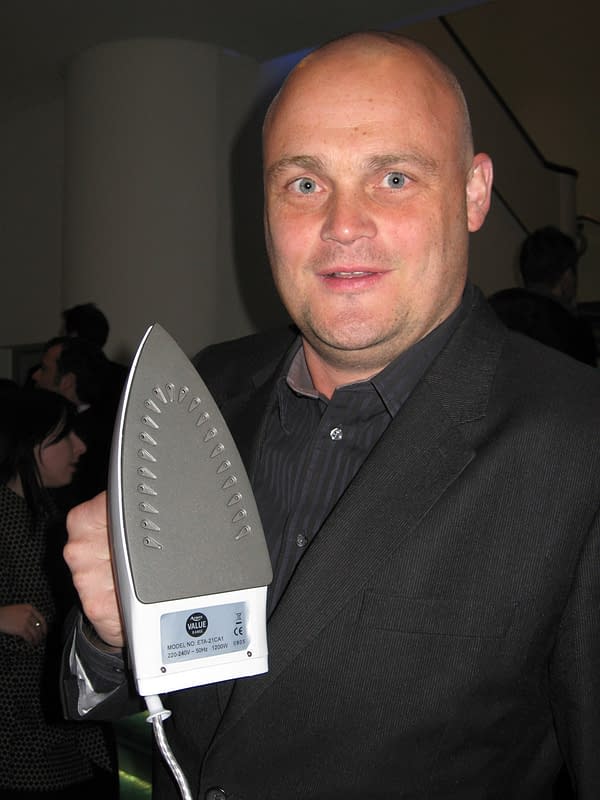 Al Murray, pub landlord — "This is stupid." He was right!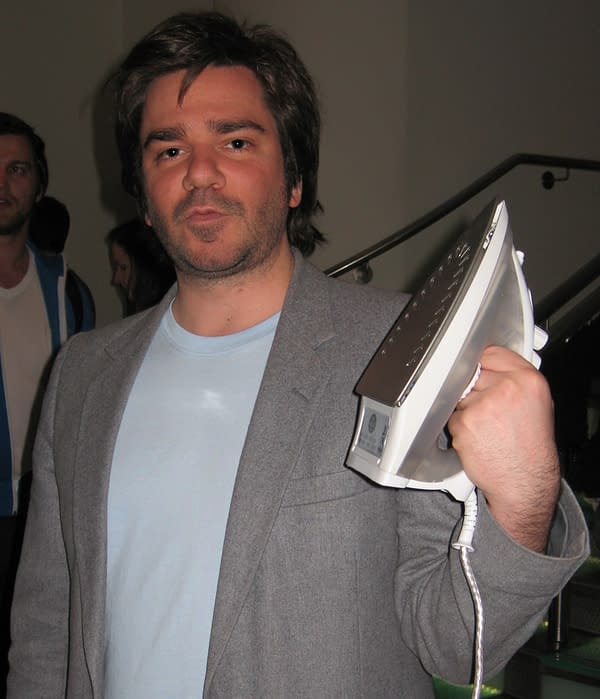 Matt Berry, comedy iconclast. "Love isn't love if it's iron…"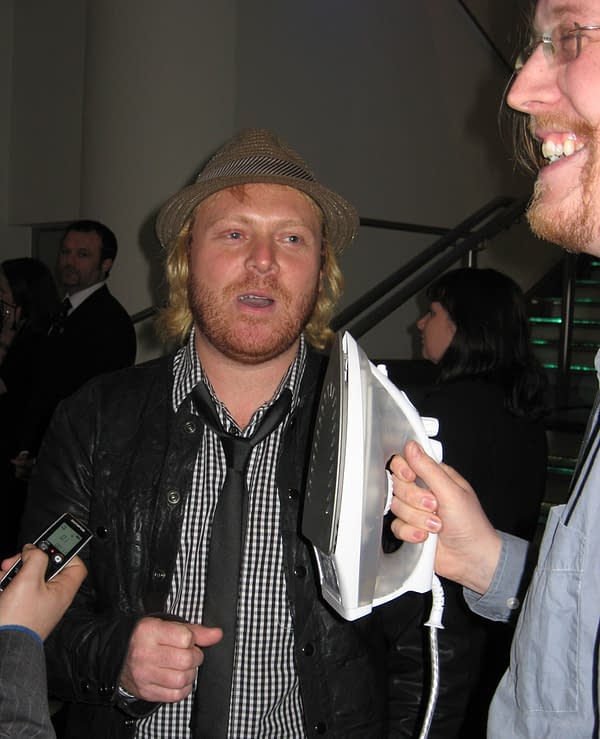 Leigh Francis, who took some time to wonder about the merits of a steam iron-based defence mechanism.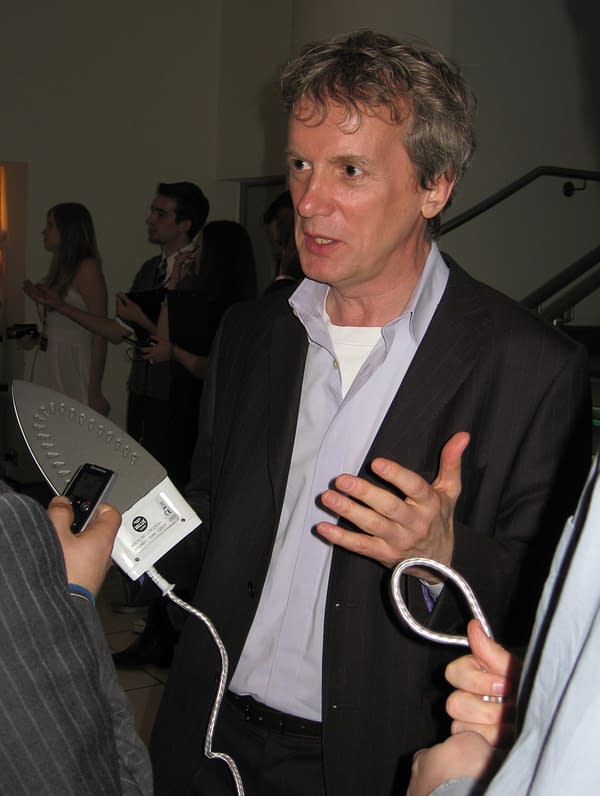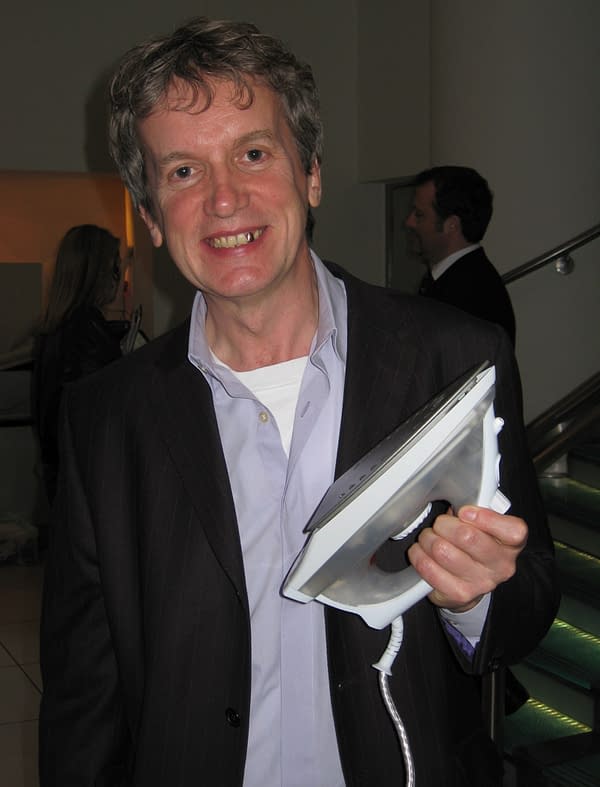 Frank Skinner, launching into an impromptu improvised gig.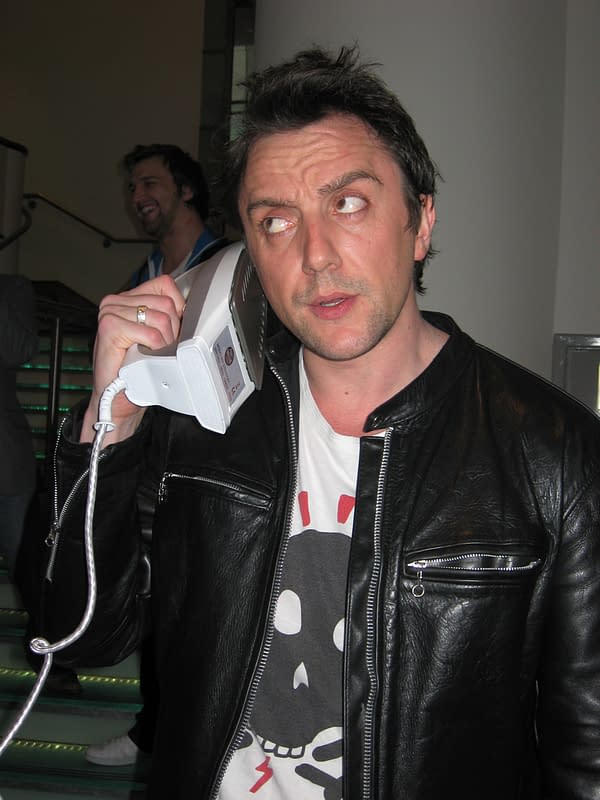 Peter Serafinowicz and brother James performing a Zaphod Beeblebrox tribute.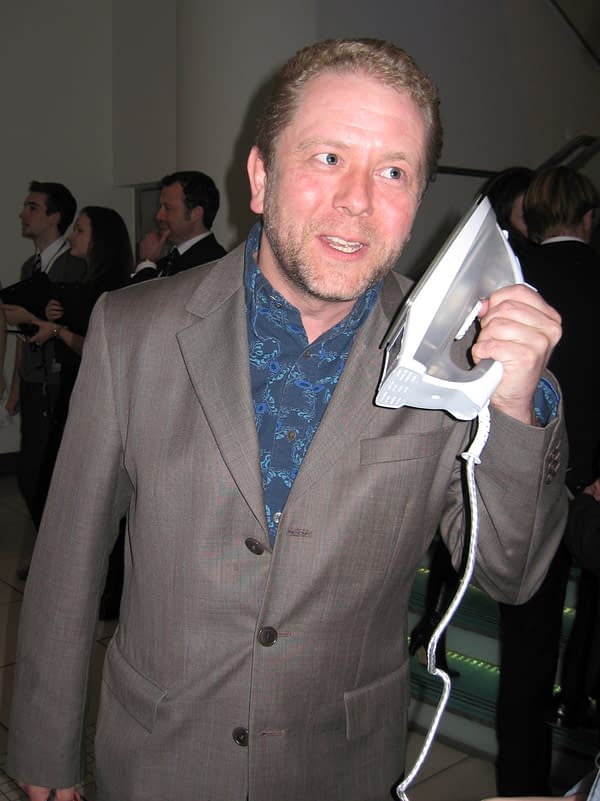 Jon Culshaw impersonating Peter Serafinowicz.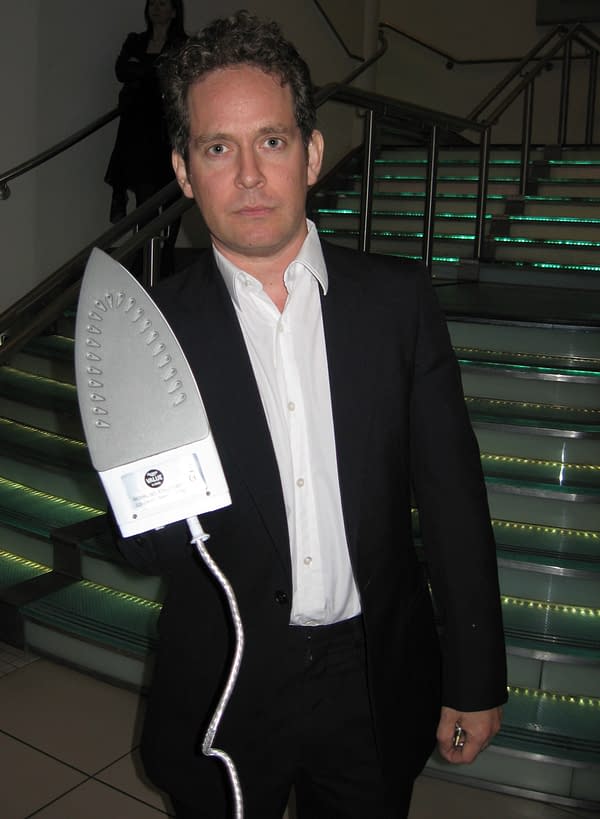 Tom Hollander. Not a pirate! And still not in a Marvel movie… though his namesake managed it with Spider-Man.
"Gwyneth? A quick word?"
You know, I don't know why they invited me back for any more of these…
Enjoyed this article? Share it!