I love Disney Infinity and eagerly await the second iteration. So far, it seems pretty heavily focused on Marvel, with Avengers, Guardians of the Galaxy and Spider-Man playsets.
A trailer for the latter was launched at E3. Like the rest of the Marvel storylines in the game, this was devised by Brian Michael Bendis. I understand the stories do have some cross-over elements, though the will be playable in whatever order you choose.
[youtube]https://www.youtube.com/watch?v=ifFrtXfTwQc[/youtube]
Spider-Man, Nick Fury, Nova, Iron Fist and Venom are all playable characters in playset, if you have the figurines. It will come packed with Spider-Man and Nova.
The Nick Fury figure in particular looks great. Here it is.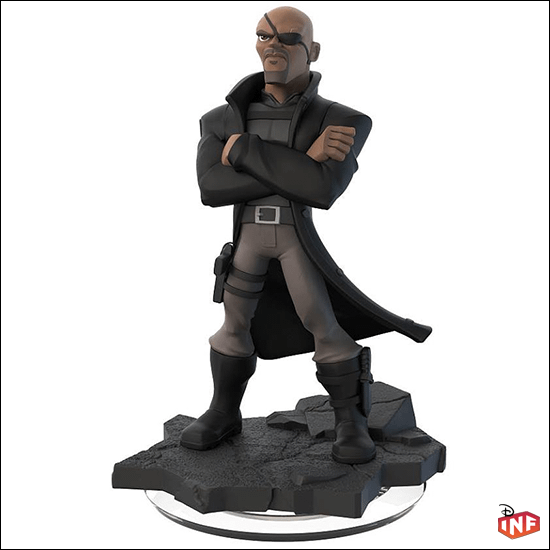 And here's the whole gang. Presumably Fury will also be playable in the Avengers playset and Nova in the Guardians one.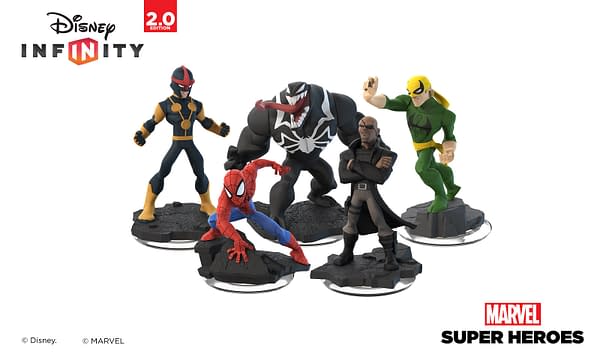 Enjoyed this article? Share it!