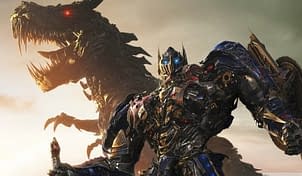 The continued box office dominance of The Transformers means several more sequels are not just in the works, but already planned. Paramount Pictures announced earlier today that Transformers 5 will be released on June 23rd, 2017, according to Deadline.
Additionally, parts 6 and 7 are slated for June 8th, 2018 and June 28th, 2019 respectively. The increase in output reflects both the expected departure of series director Michael Bay and the work of a writers' room led by screenwriter Akiva Goldsman. Previously, Bay's films came out every two-to-three years.
The site also noted the 2017 and 2018 dates are also occupied by Warner Bros. films. Transformers 5 will compete with Wonder Woman while the robots in disguise will tussle with Godzilla 2 in 2018. Of course, it's always possible one of the studios will blink and move release dates.
Beyond 2019, it is expected Goldsman's writers room will eventually deliver Transformers spinoffs and its own cinematic universe.
UPDATE: According to comicbook.com, the 2018 film will not be Transformers 6, but the first of the spinoff films. Per a statement from Habsro, the film will focus on "the never before heard story of Bumblebee, one of the most beloved characters from Hasbro's Transformers universe."
Enjoyed this article? Share it!