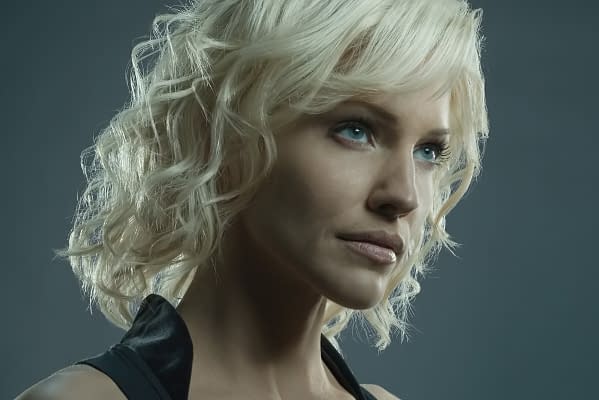 TVLine reports Battlestar Galactica's Tricia Helfer will be joining the cast of FOX's Lucifer as Lucifer's mother, the Mother of Angels.
According to their report, the character will be called Charlotte when she arrives on Earth and have a differing opinion of humanity from her son. The character is completely new for the series, as a "mother" type character never emerged in the pages of the Vertigo comics.
In fact, showrunner Joe Henderson acknowledged a "Mother of Angels" is not a common trope in Christian mythology. "This is us doing a little world building," he told the site. "This is us taking a step and exploring the answer to a question a lot of people never asked and staking our own claim."
Which is certainly an interesting wrinkle as the show has charted its own course and diverged from the original comic book series a great deal. But it remains to be seen how Lucifer's relationship with mother will play out when Lucifer returns in the fall.
Enjoyed this article? Share it!