Trick 'r Treat Collectors Edition Blu-Ray Release from Scream Factory in October
Trick 'r Treat is one of the best horror films of the last 15 years. Scream Factory, an offshoot of Shout Factory, will be releasing a brand-new Collector's Edition of the film on Blu-ray this October, just in time for your Halloween viewing parties.
Director Michael Dougherty is involved in the project, and the release will include new special features produced for this disc. All previously released features will also be included. The new cover for the film sports artwork by Devon Whitehead, featuring Sam front and center along with various characters and scenes from the film. Full details of the disc will be revealed in September.
You can preorder here, and if you are one of the first 1000 people to do so you get a print of the cover artwork and early shipping.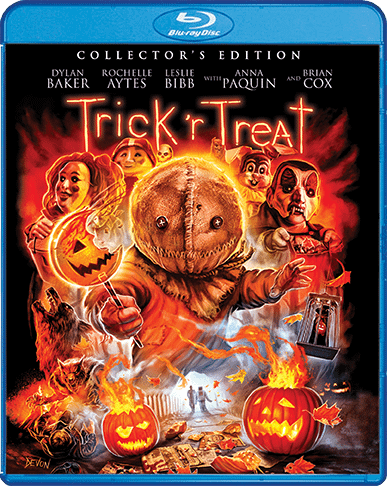 A creepy, darkly comic celebration of the scariest night of the year from writer-director Michael Dougherty (Krampus, Godzilla: King Of The Monsters), Trick r Treat takes the Creepshow/Tales From The Crypt approach to nefarious new depths with four interwoven tales set on Halloween night. A high school principal (Dylan Baker) moonlights as a vicious serial killer; the quest of a young virgin (Anna Paquin) for that special someone takes a gruesome turn; a group of teens carries out a cruel prank with disastrous consequences; and a cantankerous old man (Brian Cox) battles a mischievous trick-or-treating demon.

• This will be branded as a "Collector's Edition" that will come with a slipcover (guaranteed for three months after its original release date). U.S. and Canada territories (Region A).

• New extras and specs are still in progress and will be announced later in September. Extras from the previous DVD and Blu-ray release will be ported over and more new interviews are underway. We're happy to report that Director Michael Dougherty is very-much involved!

• The newly-commissioned artwork pictured is Director approved and comes to us from Devon Whitehead. This art will be front-facing and the reverse side of the wrap will be a theatrical art alternative that Mr. Dougherty asked if we could include.

• National street date is planned for Oct 9th. However, if you pre-order now for early shipping directly from us you will also receive an 18′ x 24″ rolled poster of the limited-edition newly-commissioned art. (NOTE: Only 1,000 of the posters will be made so secure one soon!)
Also, because I love it and any excuse to share it is okay with me, check out a short film produced for FEARnet's old Trick 'r Treat Halloween marathon a few years back. It will warm your Monster Kid heart (possibly NSFW).
---
---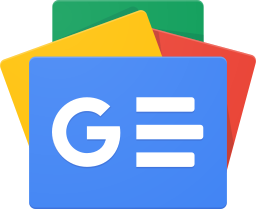 Stay up-to-date and support the site by following Bleeding Cool on Google News today!