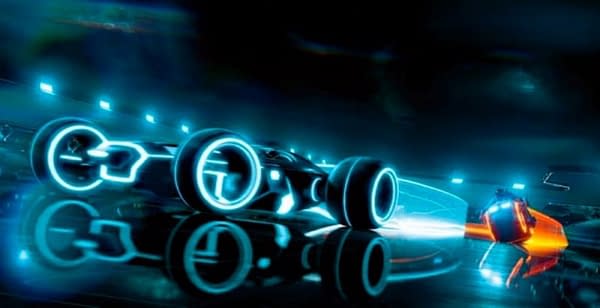 It was always possible that the departure of Rich Ross and accession of Alan Horn in the Walt Disney Chairman's office was going to kill any plans for a Tron threequel stone dead.
Apparently not. The Hollywood Reporter have learned that Jesse Wigutow has been hired to do a new draft of the screenplay. It's not clear if he'll be using any of the previous drafts or throwing them out. It's also not clear, on currently available evidence, if he's good at 'this kind of thing,' the big, expensive genre piece.
Tron Legacy producer Justin Springer is working on this new film, and that film's director Joseph Kosinski is still attached to direct.
A return trip to The Grid hardly feels urgent to me. I hope they can cook up a good reason to make this all worthwhile, because 'more Tron' just doesn't cut it. It certainly wasn't enough to stop Legacy feeling like a slow walk up a steep hill.
Enjoyed this article? Share it!