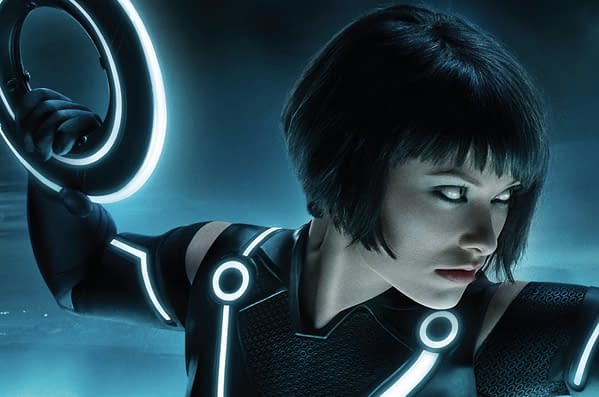 Neither Tron nor Tron: Legacy really came off, either artistically or commercially, but the latent promise is obvious. I'm glad Disney are keen to give it all another go. I hope they get it really right next time.
Legacy's director Joseph Kosinski is due to come back and direct a third instalment for the studio. As far as we can gather, the film is going to see characters from "the grid" come out into "the real world." Most other details are completely top secret right now, as you'd expect.
Kosinski has been speaking to Collider, ahead of the release of Oblivion, his Tom Cruise sci-fi picture. There's no new scoop on what the Tron threequel will contain, but plenty of confirmation that it's still a going concern.
I think I'm two weeks away from getting the [next] draft. This is a story we've been working on since 2009, so that's four years now. I'm really excited about the idea that we have for it. I think it delivers on the promise that both Tron movies have made. It opens the movie up, in a way that I think is going to give it a much broader appeal. Whereas Tron [Legacy] really, ultimately, in the end, catered most to Tron fans, this idea broadens it some more, in really exciting ways…

It has a working title, yeah. Tr3n will be our code name. We have an idea, but nothing is set in stone yet. We have some exciting ideas.
Yeah, awful code name.
"Broader appeal" is an interesting concept. It doesn't have to mean "blander" but it too often does. Here, it really needs to mean there's a good, clear hook that makes the film seem like a good place to start with the series, an "entry level" Tron movie with appeal of its own.
My hunch is that we'll be seeing relatively little of the grid next time – at least in the first and second acts.
Enjoyed this article? Share it!