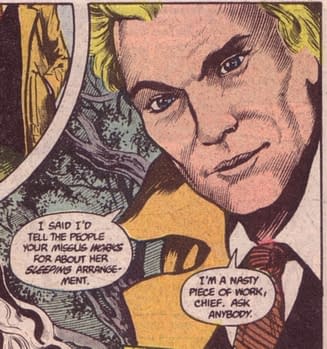 While we don't know, just yet, who will play the TV Constantine, I can tell you that, unlike the last screen version, which saw Keanu Reeves take the role, he's going to be a Brit.
Indeed, he's going to be a Londoner,* and he's going to talk with his accent.
This means, you would hope, that they're going to cast somebody from the right side of the Atlantic. Well… I'll keep you posted on that.
Oh, and yes. Expect a blond too. That's cool, right?
Of course, these elements are relatively superficial. Let's see if they can nail the essence of the character. I'm hearing good things, but this is TV – even if they get it bang-on in the pilot, things might slip and slide as the weeks go on.
*Will he originate outside of London, maybe in Liverpool like the comic book JC? I don't think so…
Enjoyed this article? Share it!