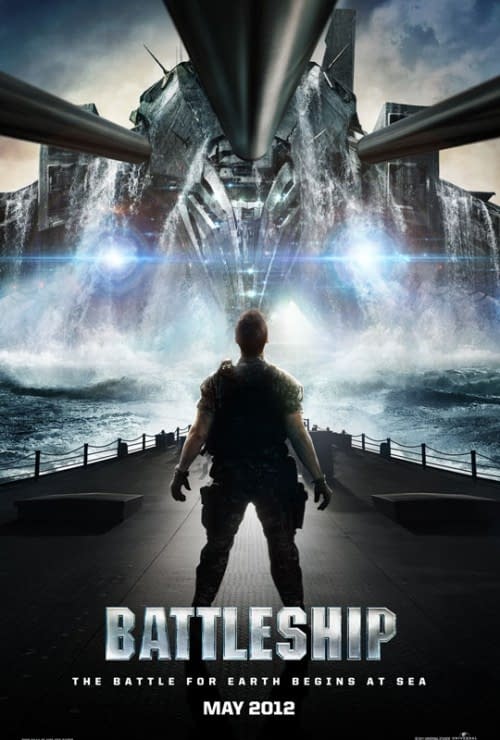 This new, international trailer for Battleship has surfaced and reveals, I suppose, how you sell a movie like this in Japan.*
Rather as you would in America. The specifics were very different but the appeal was just the same.
And while we're here, there's another version of the first trailer that's very much worth watching. IGN had Peter Berg record a commentary. Because he can pause it, and talk before and after, and around the footage, Berg goes on for over fifteen minutes.
I'd love to see a lot more "trailers" like this one, though perhaps they'd work better between the film's cinema and DVD release when a few more details could be discussed openly.
*I wish the film was about submarines. I said "surfaced" but I'd have changed it for a boat pun if I could come up with one.
Enjoyed this article? Share it!