Disney are currently issuing a weekly release of Cars 2 material, but most of it has been of limited interest so far – I'm waiting for more details on the new characters, not just fresh renders of the old ones. Two new images have turned up, however, that show actual scenes from the film, and one of them has brought a couple of plot details with it.
The first is from PixarBlog in Germany, the second from The Herald Sun in Australia.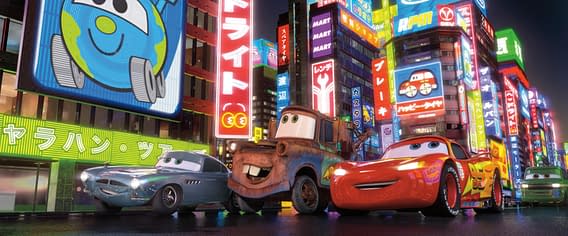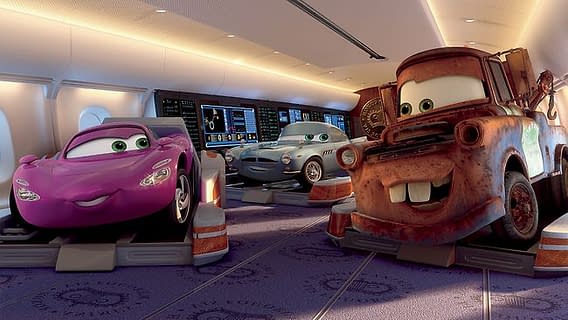 Here's how the Herald Sun describe Holley Shiftwell, above left, as voiced by Emily Mortimer:
A beautiful purple sports car… fresh out of the British spy academy and now stationed in Tokyo. She is loaded up with all the latest spy equipment including hidden cameras, concealed weapons, a telescoping utility arm and holographic pop-up display. Finn calls on Holley's technical expertise for his latest top-secret assignment – putting her on the tail of Mater (who quickly falls for his pretty pursuer).
Enjoyed this article? Share it!