Under the Dome Renewed For A Second Season, Stephen King To Write The First Episode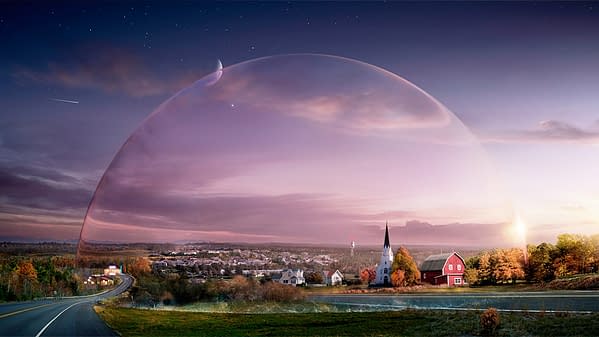 CBS CEO Les Moonves brought news to the Television Critics Association today, as reported at Deadline, that Under the Dome will be coming back for a second season.
The series is based upon the novel of the same name by Stephen King and it was also announced today that King is writing the first episode of the second season.
The series, about a town trapped under a mysterious dome, has been a real hit for CBS and they've also made a deal with Amazon which sees them streaming the episodes only four days after they've aired on CBS. The show was originally developed for Showtime before moving to CBS, where it has been seen by some as something a little out of the ordinary for the channel.
Producers Brian K. Vaughan and Neal Baer have made it clear in interviews that they are strongly guided by King's thoughts on the series so it's perhaps no surprise that he will be writing the season two premiere.
With the series reportedly moving pretty far from the source material it will be interesting to see if this has any impact on those that began watching because they were fans of the book.
Under the Dome will return to CBS next summer for a second season run of thirteen episodes.