"Birds of Prey" Actor Mary Elizabeth Winstead Has "Zombieland" Idea for "Scott Pilgrim" Sequel
Much has changed to the cast of Edgar Wright's 2010 film Scott Pilgrim Vs. the World since its release including for Birds of Prey star Mary Elizabeth Winstead. For starters, the drummer for Sex Bomb 'Omb Kim (Allison Pill) is busy traveling the stars with a Star Trek legend. Lucas Lee (Chris Evans), one of Ramona Flowers (Winstead) evil exes, and Scott's ex Envy Adams (Brie Larson) are Avengers. While promoting Birds of Prey for Warner Bros, the Huntress actress was asked by Comic Book about what it would take to make a Scott Pilgrim sequel.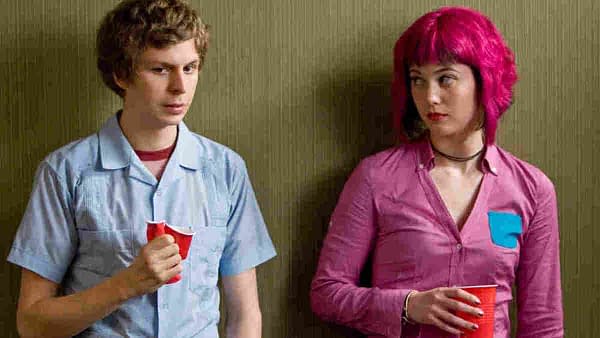 Turns out Winstead has an idea of doing a sequel taking place a decade after the first Scott Pilgrim. She proposed a similar gap to Zombieland films with the original's release in 2009 and sequel Double Tap in 2019.
You know what, I think that would be so cool. I would be so curious to know what happened to these characters in their mid-30s as opposed to the sort of 20 slacker thing. So I think it would be really interesting. We always talked about a sequel when we were doing it, but we always imagined it would be like, still like a year later. Where are they? But I think it's way more fascinating to know where they'd be 10 years later. I'm down for it."
The Birds of Prey star might be on to something. Waiting many years between sequels continues to be a trend with Top Gun: Maverick releasing 34 years after the original. Director Kevin Smith is notorious for long-delayed sequels. Clerks 2 released 12 years after the first film. Smith also made Jay and Silent Bob Reboot 18 years after Jay and Silent Bob Strike Back. Ghostbusters: Afterlife (2020) acts as the third film in its franchise after 1989's Ghostbusters II. The thirst for nostalgia among fans is insatiable.
Now whether the budget can afford its stars now. Evans, Larson, Pill, Michael Cera, Aubrey Plaza, Jason Schwartzman, Anna Kendrick, and Brandon Routh became bigger since.
Directed by Cathy Yan and written by Christina Hodson, Birds of Prey also stars Margot Robbie, Ewan McGregor, Jurnee Smollett-Bell, and Rosie Perez. The film comes to theaters on February 7th. DC Universe subscribers can see it sooner.