Unknown TV Actors To Take On Bonnie And Clyde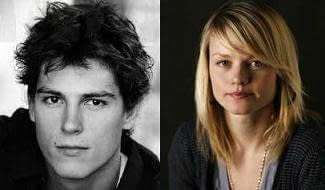 They may have lost their original two leads due to pregnancy and scheduling conflicts, but that doesn't mean producers of The Story of Bonnie and Clyde are putting the questionable remake on hold.
No. Instead, they decided to cast two unknown TV actors from two different vampire shows.
Lindsay Pulsipher (from HBO's True Blood) signed on back in September to star as Bonnie Parker, after Hilary Duff dropped out (and picked up a $100,000 cheque for doing so!), and today Variety reports that Sean Faris (CW's The Vampire Diaries) has joined the cast as Clyde Barrow, taking over the role from Kevin Zegers.
Filming on writer and director Tonya S. Holly's picture is set to shoot around Mississippi, Louisiana and Alabama. The screenplay is based on clippings that Holly found in an abandoned house, and will reportedly focus on aspects of the infamous twosome that we've yet to see on screen … although we assume (and hope) that at some point we will get to see them being the gun-toting criminals we know them as.