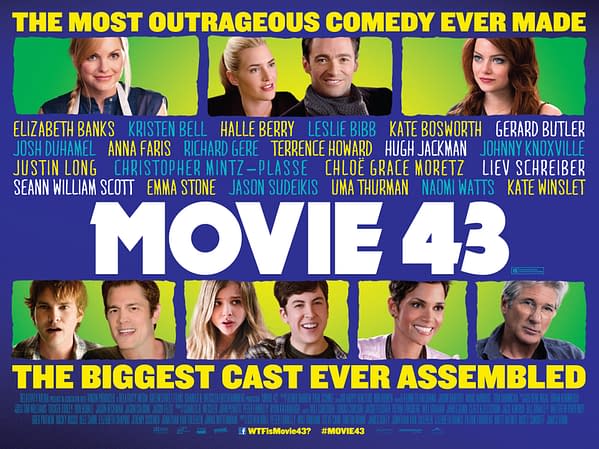 There have been no preview screenings of Movie 43 ahead of its release this Friday. None of the many stars who appear in the film have come forward to do any PR.
But there is this video. One of the sketches that comprise this Kentucky Fried Movie-style anthology. The one they've decided to put forward as an ambassador for the film.
I'll go see Movie 43 this weekend, sure, but a catch up marathon of Movies 1 through 42 is looking less and less likely by the minute.
Enjoyed this article? Share it!