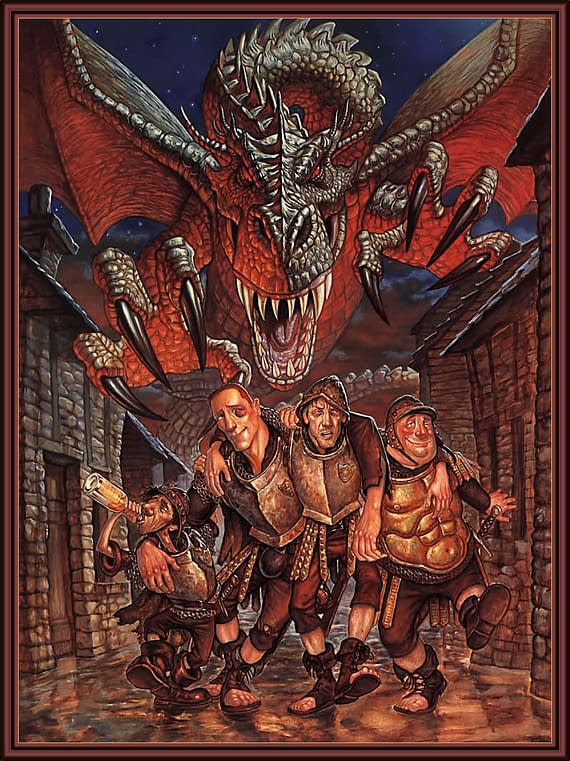 Development work is underway on The Watch, a crime-of-the-week TV series set on Terry Pratchett's Discworld. I gave you lots and lots of details already, but the short version is this: a fantasy version of CSI with Monty Python's Terry Jones on the writing team.
Below, you can watch a fly on the wall look into a meeting amongst the show's production team, the camera trained right on Mr. Pratchett. There's an awful lot of ideas being thrown around, several specific details of how the show might be structured, and it will be interesting to see which of these details, if any, make it to the screen.
Indeed, it will be interesting to see if the show makes it to the screen at all, but here's hoping.
[youtube]http://www.youtube.com/watch?v=OKtfgf1TVQg[/youtube]
Thanks to SFX for snooping on the meeting for us all.
Enjoyed this article? Share it!