His last picture, The Secret in their Eyes won him the Oscar for 2009's Best Film in a Foreign Language, so I can imagine that Juan Jose Campanella was feeling unusual liberty in choosing his next project. This might explain why he's decided to make a 3D family cartoon about figures from a foosball table coming to life, patching up their differences, getting the team back together and helping an underdog challenge a star professional for the fate of a village.
According to a new story at Variety, Campanella is working hard to get a distinctive style for Metegol (which translates into American Englis as foosball, into English English as table football):
We are finding a visual style that we haven't seen before in an animated movie. We are putting a lot of effort in that.
While, his animator collaborator Gaston Goralli added:
We are used to traveling without highways, of creating our own paths as we drive forward. In work this translates into finding creative solutions with every challenge.
To see a tiny hint of this style in action, you can check out a demo clip on the website of the film's production company. It looks like there used to be a more complete clip there, as our friends* at Las Horas Perdidas managed to get this screen capture: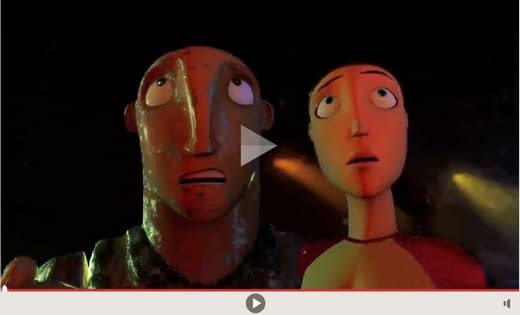 The voiceover cast is full of Argentinian stars, including including Pablo Rago, who appeard in The Secret in their Eyes, Fabian Gianola, Miguel Angel Rodriguez, Horacio Fontova and David Masajnik. Perhaps an English dub could call on the cast of House, the US TV show for which Campanella has directed a raft of (very good) episodes.
*I'm not being disingenuous, I actually do have a realtionship with them, however vague.
Enjoyed this article? Share it!