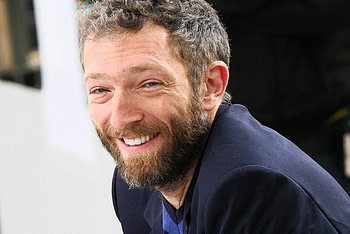 Vincent Cassel, of Black Swan and A Dangerous Method, will play the new antagonist in the as-yet unnamed Bourne sequel, according to Variety. Cassel joins a long list of Bourne enemies — including Brian Cox, Chris Cooper, Clive Owen and others — attempting to halt the spy's search for answers.
The Bourne sequel sees the return of star Matt Damon and Paul Greengrass, director of The Bourne Supremacy and The Bourne Ultimatum. Story details are scarce, but sources say Cassel will join the phalanx of hitmen tracking Bourne's every step. No doubt, Bourne will eventually devise a very creative death for him.
Just last week, Damon said the return to the series was prompted by changes in the world and what he thought Bourne might have to say about them. "There are all these kinds of arguments about spying and civil liberties and the nature of democracy," he explained, adding that the film would begin in an "an austerity-riddled Europe" and end in Las Vegas.
The Bourne sequel, whatever it ends up being called, is scheduled for a July 29th, 2016 release.