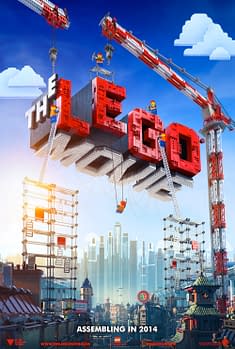 Obviously understanding the time it's going to take to do this right, Warner Bros. have announced that their sequel to The Lego Movie won't be in US cinemas until May 26th 2017.
The original deal between the studio and the brick manufacturer was for just two movies in toto. Either this has been renegotiated or the Ninjago movie that went into development a year or so ago has now been canned in favour of a direct Lego Movie sequel.
Jared Stern and Michelle Morgan are working on a script for Lego 2. It remains to be seen if Chris Lord and Phil Miller, the co-writers and directors of the frankly phenomenal first instalment will be returning.
We also don't know, just yet, if Animal Logic will produce the animation for the sequel but I find it very hard to believe WB would get it so wrong as to not at least try to book them.
Enjoyed this article? Share it!