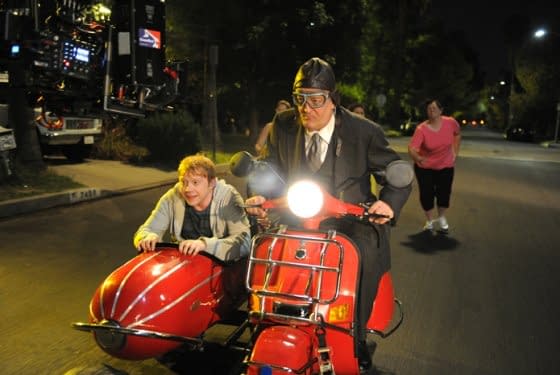 A pilot for Super Clyde – a single camera comedy about a comic book fan, played by Rupert Grint – was completed earlier this year but CBS unfortunately decided not to pick it up. Since then Greg Garcia, who shot the pilot, has lobbied CBS, with help from executive producer Michael Fresco, for the pilot to be put online. And CBS have clearly listened.
You can watch the pilot in full at CBS.com and you can also even leave a comment below it. I wonder if Garcia and Fresco are perhaps hoping that enough online support for the pilot might get it going again, but I suspect that door is now completely closed.
Garcia was quoted in a piece about the pilot at Vulture as saying,
The worst part about it not ending up on the fall schedule was that no one was going to see something that I was really proud of… Thankfully the folks at CBS are giving people a chance to see the pilot online, and I'm very grateful for that. Now I just hope people like it as much as I do.
Enjoyed this article? Share it!