While I don't know if John Cameron Mitchell and Neil Gaiman are the best experts on how to teach one How to Talk to Girls at Parties, they are certainly the best to make a surreal, buoyant, unexpected film about it.
Adapted from the short story of the same name by Gaiman, I went into the film knowing exactly nothing about it. The trailer hadn't premiered, and I admittedly wasn't familiar with the short story.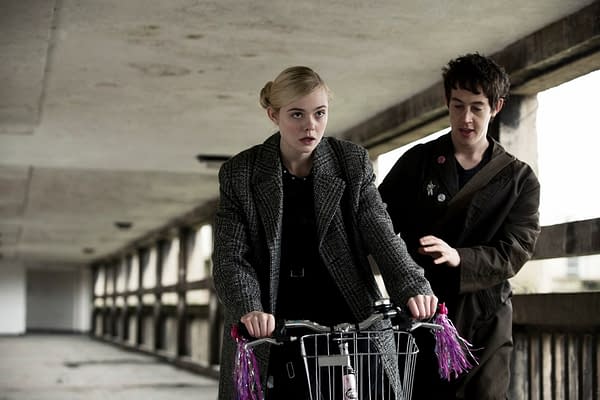 What ensued was a trippy, unique, and surprisingly funny cinematic experience that proved enjoyable in unexpected ways. Is this the most brilliant film of the summer? Probably not. Don't go in expecting hardcore sci-fi, or hardcore punk for that matter.
However, the performances are earnest, the story is Gaiman levels unique, and John Cameron Mitchell definitely puts his stamp on it. He describes his style as: "A supersaturated geometric rainbow-chakra aesthetic."
The film follows Enn (Alex Sharp) and his best friends stumble upon a bizarre gathering of teenagers who are from another planet, visiting Earth to complete a mysterious rite of passage. That doesn't stop Enn from falling madly in love with Zan (Elle Fanning), a beautiful and rebellious alien who becomes fascinated with him. Together, they embark on a delirious adventure through the kinetic, punk rock world of 1970s London, inadvertently setting off a series of events that leads to the ultimate showdown between punks and aliens.
It also reunites Cameron Mitchell with Nicole Kidman, who is at times a visual spitting image of David Bowie in Labyrinth. The last time they worked together was Rabbit Hole, for which Kidman was nominated for an Oscar. It also stars Matt Lucas (Doctor Who, Little Britain), and Ruth Wilson (The Affair, Luther).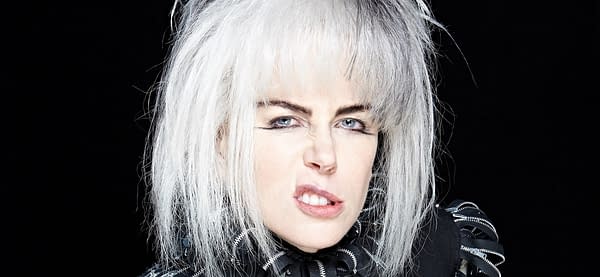 I had the chance to speak to Gaiman and Cameron Mitchell when they were in town for the San Francisco Film Festival. The conversation almost immediately devolved into a slightly more graphic discussion than intended. I shouldn't have been surprised, and I honestly wouldn't have it any other way.
How to Talk to Girls at Parties is out now from A24.
Enjoyed this article? Share it!