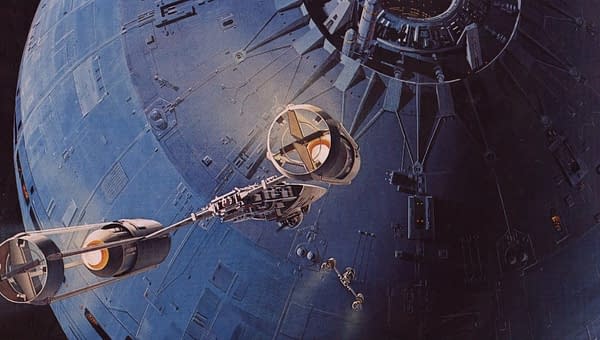 I was lucky enough to attend the Star Wars Rebels panel with Dave Filoni at Star Wars Celebration Europe and one thing that Filoni kept coming back to was the influence of Ralph McQuarrie's artwork on Rebels.
McQuarrie's artwork defined the look of the Star Wars universe and fans of Star Wars hold a lot of affection for his designs, including those that were never even used.
The following video was posted to the official Star Wars YouTube account this week and it features an archival audio interview with McQuarrie, who has since sadly passed away, and a gallery of his artwork.
[youtube]http://www.youtube.com/watch?v=nG36ienl3rE[/youtube]
I suspect the timing of the video is quite deliberate, as the first trailer for Star Wars Rebels will be premièring on Monday at 8:30 ET/PT on Disney XD.
Here's a video of Dave Filoni talking at Star Wars Celebration about how important McQuarrie's designs were to Rebels, followed by some of the McQuarrie inspired concept art created for Rebels.
[youtube]http://www.youtube.com/watch?v=vY6Y_tHVIjE[/youtube]
Enjoyed this article? Share it!