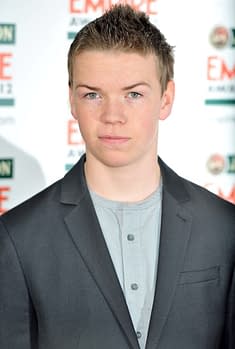 You may recall Ruin, the short film that brought director Wes Ball to a whole load of Hollywood attention. It was a CG chase film that I found rather underwhelming. Still, plenty of talented filmmakers have already broken through with wobbly shorts, and it'll happen again.
Coming off the back of Ruin's buzz, Ball's debut feature is going to be the similarly chase-y Maze Runner. This a film that could play like a mix of Haze, Cube and The Hunger Games but – seeing as it's based on a YA novel and all – is probably going to skew heavily towards the latter.
If it wants to be even one half as good as Hunger Games, though, it's going to need a great lead, somebody that could at least compare to Jennifer Lawrence.
Luckily, Deadline are reporting that it has one. They say that Will Poulter has been cast a Thomas, a character who:
has his memory wiped and is deposited in a community of boys trapped in an enormous maze. He soon learns they are part of a mysterious test, and finds it is his destiny to join the 'maze runners' and lead them to freedom.
This is very good for Ball and his film as Coulter is rather talented – he was the best thing in the third Narnia film and, if that praise is too soft for you, he was very good in Wild Bill too. His break out role in Son of Rambow might still be the best part he's had though, at least on the big screen.
There are two more Maze Runner books, all by one James Dashner. Statistically, these series struggle to get past the first instalment, but sometimes they become huge phenomena. To date, though, I think it's been easy to predict which ones would fly – the ones based on truly massive series.
And I don't think Maze Runner is anything like that popular.
Still, there's no problem here that can't be fixed with a responsible budget and adjusted expectations.
Enjoyed this article? Share it!