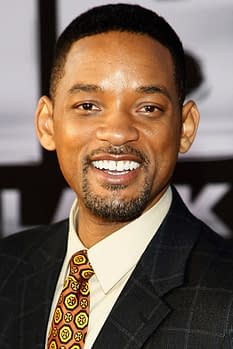 Concussions amongst football players in the NFL has been a hot button issue lately, so of course Hollywood is deep into developing films on the subject, and now comes word of another one.
Variety reports Will Smith has agreed to star in an untitled drama for Sony Pictures, writer/director Peter Landesman and producer Ridley Scott. Looks like Scott has decided not to direct this himself after all.
The film will be based on the GQ article Game Brain by Jeanne Marie Laskas. Smith will play Dr. Bennet Omalu, "the forensic neuropathologist who single-handedly made the first discovery of CTE in a professional football player and brought awareness to the public."
Variety says this film and scheduling issues may have been a contributing factor in Will Smith dropping sci-fi epic Brilliance.
Enjoyed this article? Share it!