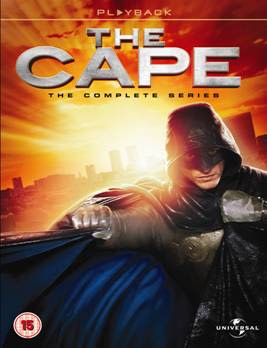 Superheroes. Bloggers. Summer Glau. One of these things might seem not to fit, but all three come together in The Cape, a TV series about a masked vigilante estranged from his family and on a mission of vengeance.
Here's the show's original trailer.
[youtube]http://www.youtube.com/watch?v=q0WK7Hf4DOo[/youtube]
It's not too obvious from that, but Ms. Glau has a rather upfront role as a blogger named Orwell. She's always fun to watch.
I hadn't seen any of The Cape before last week, and now I'm trying to get through all of the episodes as quickly as possible so that I might write something about them. Though seeing as the series is published on DVD in the UK today, I'm not going to make you wait any longer for our competition.
So, to win the full series DVD of The Cape, all I need you to do is send me an e-mail asking for one, then get lucky when I make the random draw. Easy.
The DVDs are the UK R2 versions, so I think we'd be better keeping this to British entries only.
Good luck.